Boulanger is also part of the huge roster of e-retailers who participate in the summer sales, but the national company born in Lille now knows how to stand out with strong promotions on popular products. We have grouped only our favorites in this selection.
The summer sales have already started and there are already far too many promotions. To help you see more clearly in this avalanche of good deals, we have selected only the best Tech products on sale, including smartphones, TVs, tablets, audio equipment and connected objects. You will surely find what you are looking for if you are passionate about new technologies.
The best offers of the summer sales at Boulanger
Xiaomi Smart Band 7 at -30%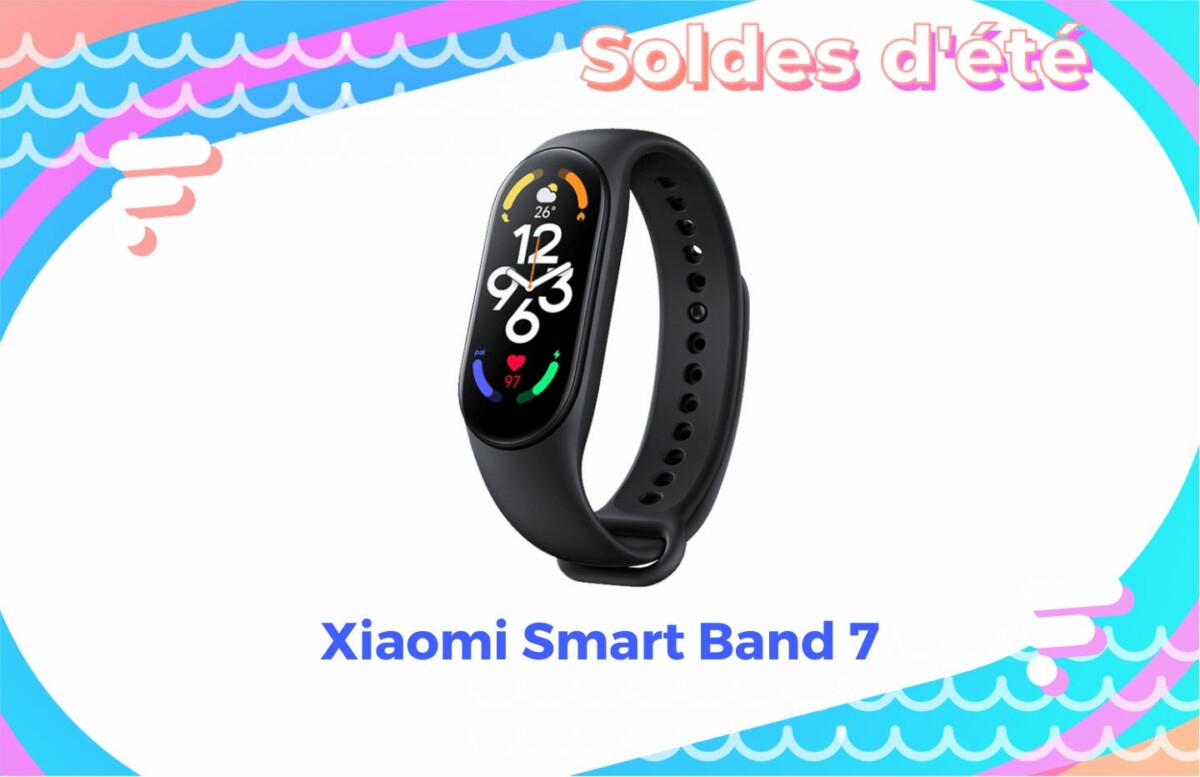 The Xiaomi Smart Band 7 has just arrived in France. In particular, it offers a larger screen and a revised interface compared to older versions of the Chinese brand's connected bracelet. You will also have noticed that it loses the mention "Mi" in its name, but this is not the only thing it loses in this period of summer sales, since the price is already down by 20 euros.
To learn more about this product, we invite you to read our handling of the Xiaomi Smart Band 7.
What to remember about the Xiaomi Smart Band 7
An Always-On mode
An SpO2 sensor
14 days of autonomy
Its announced starting price is 69.99 euros, but the Xiaomi Smart Band 7 is now available on sale at only 49.99 euros on the Boulanger site.
Samsung T7 Shield 1TB at -45%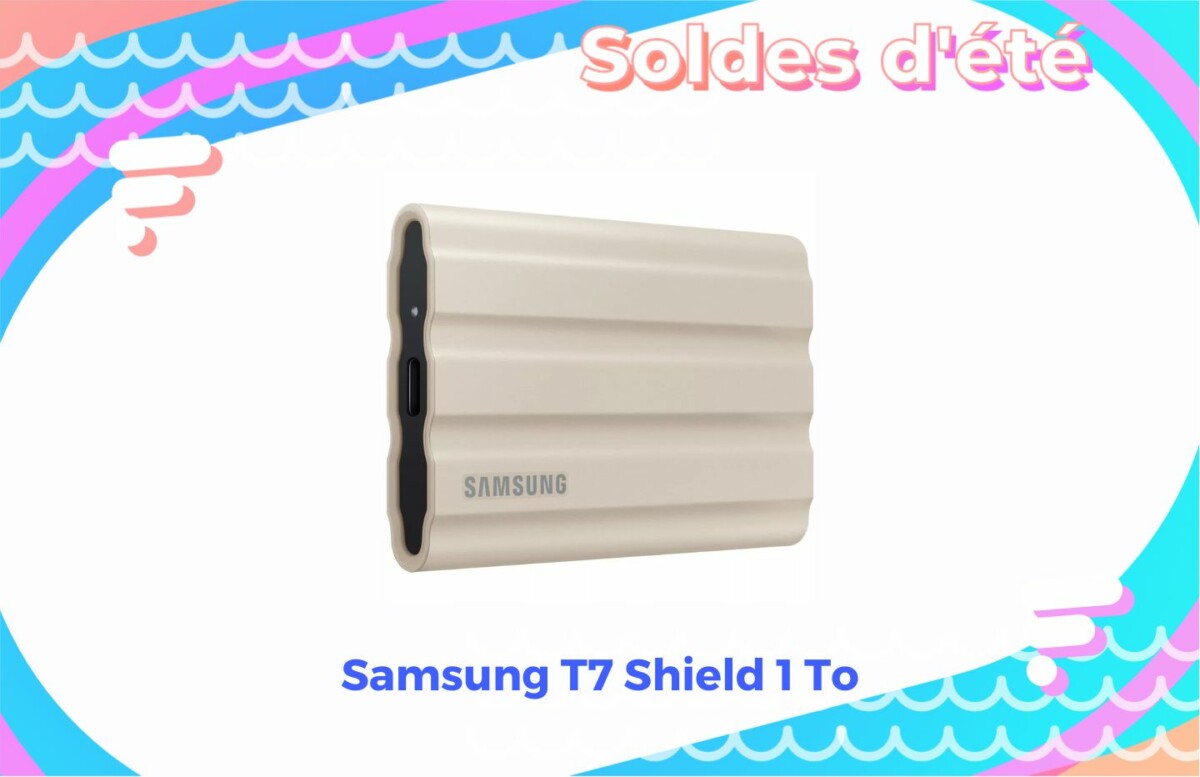 The Samsung T7 Shield is a new version of the South Korean brand's portable SSD. This product brings some improvements, such as an increased reading speed, with 1050 MB/s, and above all a rubber coating to better absorb shocks. As for the storage space, here it is 1TB.
What to remember about the Samsung T7 Shield
1TB storage capacity
Transfer speeds of up to 1050MB/s
The new rubber coating for more solidity
Instead of 179.99 euros, the Samsung T7 Shield 1 TB is now on promotion at 139 euros on the Boulanger site, but an ODR of 40 euros allows you to obtain this portable SSD at only 99 euros.
Xbox Elite Series 2 at -15%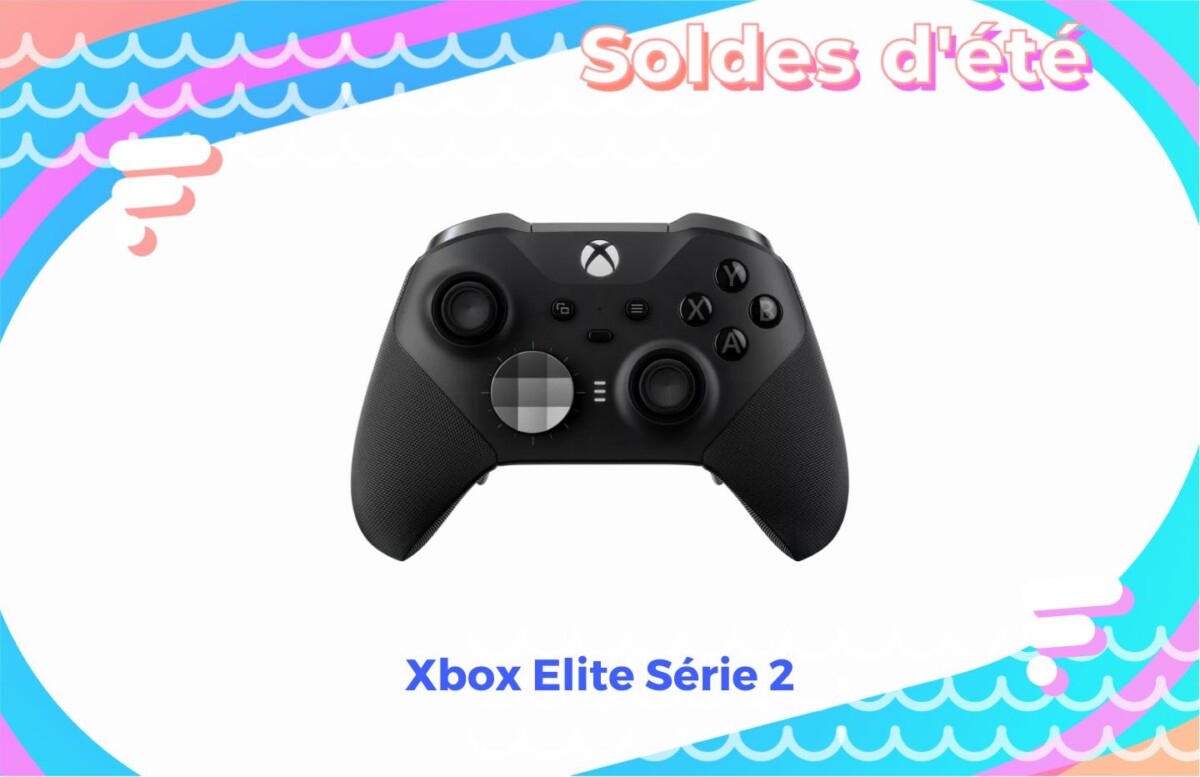 The new generation of Xbox consoles has brought with it a new controller, notably equipped with a new "Share" button and a circular D-Pad in place of the directional pad. But if you want an even more advanced gaming experience, it's to the Xbox Elite Series 2 that you have to turn. And today, it is more than 50 euros cheaper than usual thanks to the summer sales.
What to remember about the Xbox Elite Series 2
Always compatible with Xbox, PC, Android and iOS
Many customization options
Autonomy of 40 hours with battery
Excellent comfort in hand
Instead of the usual 149 euros, the Xbox Elite Series 2 controller is now available on sale at only 127 euros using the promo code THANKS15 at Baker.
Samsung Galaxy Tab A8 (2021) at -20%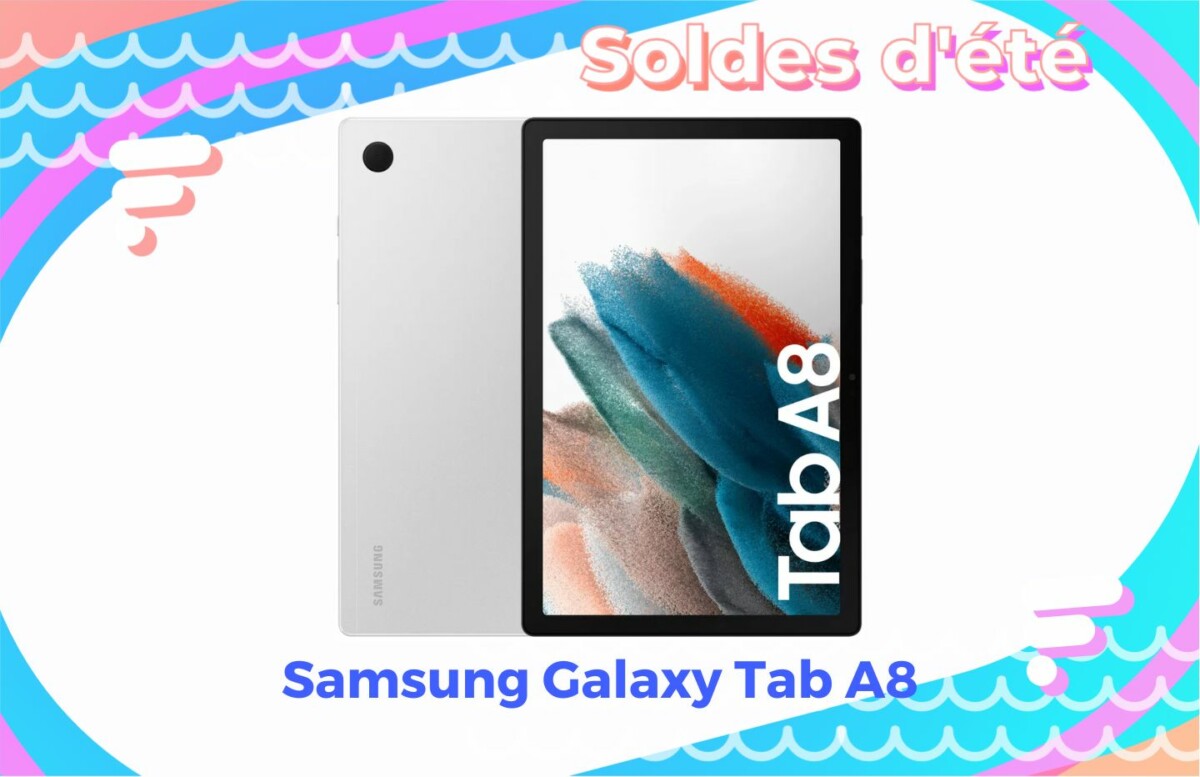 When we talk about tablets, we often imagine skyrocketing prices, like those of Apple's iPads. But that's forgetting the Android models, which can be at very attractive prices without rowing when launching any application. This is the case of the Samsung Galaxy Tab A8, which is on sale for less than 200 euros for the summer sales.
What to remember about the Samsung Galaxy Tab A8
A 10.5-inch Full HD screen
A 7040 mAh battery
3 GB of RAM
Dolby Atmos compatibility
Usually, we find the Samsung Galaxy Tab A8 (2021) 32 GB version is sold at 249 euros. During the sales, Samsung's most affordable tablet is even more affordable since it benefits from a reduction of 199 euros at Boulanger.
Samsung HW-Q60T at -17%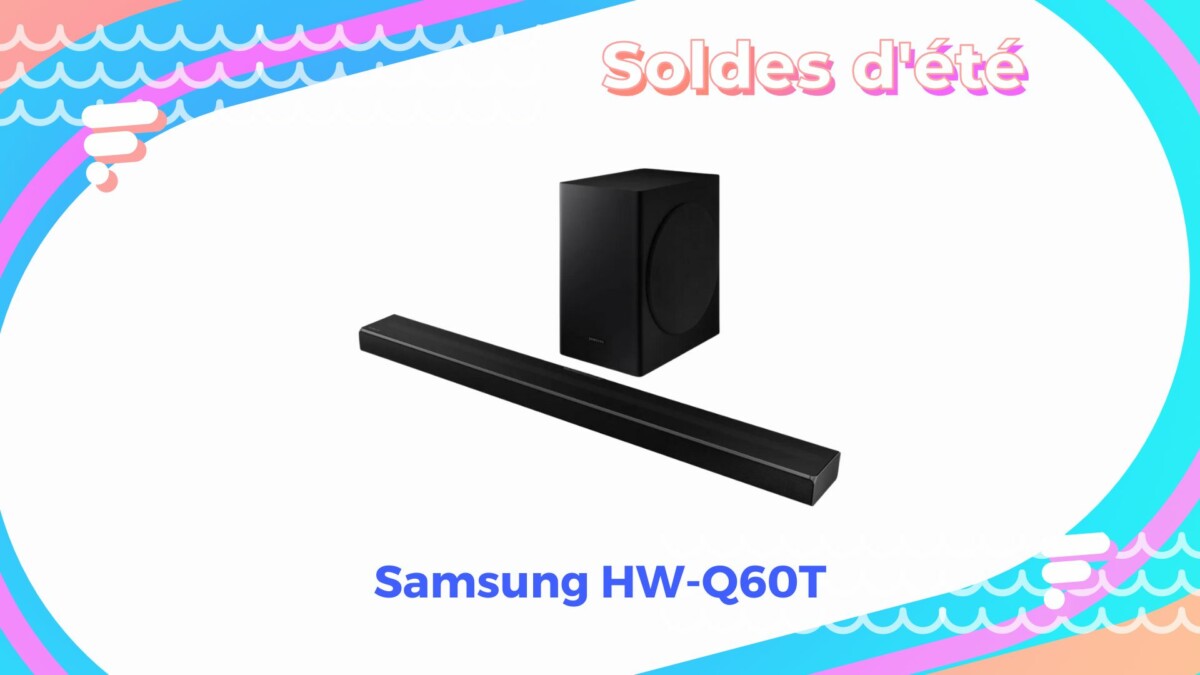 A good soundbar will be a serious reinforcement to overcome the lack of power of your TV speakers. It makes it possible to offer users an experience close to that experienced in the cinema. This is the case of the Samsung HW-Q60T which offers great performance with 5.1 rendering and surround sound for a more immersive effect. For those interested, it is currently available at half price of its original price for the summer sales.
What to remember about the Samsung HW-Q60T
It offers good sound power (360 W)
It offers 5.1 sound reproduction
DTS:X compatible, and multipoint Bluetooth
Launched at 499 euros, but usually offered at 299 euros, the Samsung HW-Q60T soundbar is now displayed at 249 euros at Boulanger.
DJI Action 2 at -40%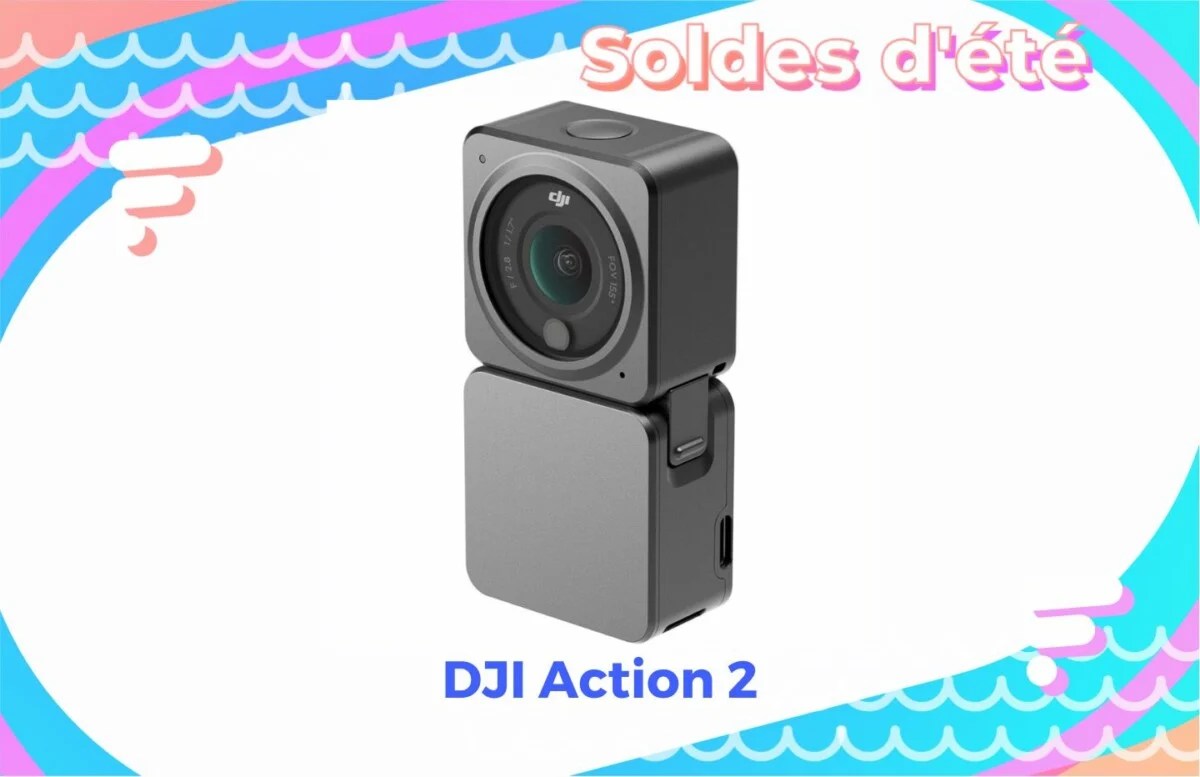 DJI has entered the action camera market to become the best alternative to GoPro to date, but with its Action 2, the manufacturer is trying to bring a different approach to its competitor. Indeed, this new solution relies on the ultra compact and modular aspect, for example to add a second screen or a battery extension. Launched at the end of 2021, it is now taking advantage of the sales to be displayed with a reduction of more than 150 euros.
To learn more about this mini action camera, we invite you to read our full test of the DJI Action 2.
What to remember about the DJI Action 2
4K video at 120 frames per second
32 GB of expandable internal memory
A 32 MP sensor
56 grams
Offered at launch at 399 euros, the DJI Action 2 sports camera with power module is now available on sale at only 244.30 euros on the Boulanger website.
Xiaomi Mi Scooter 3 at -15%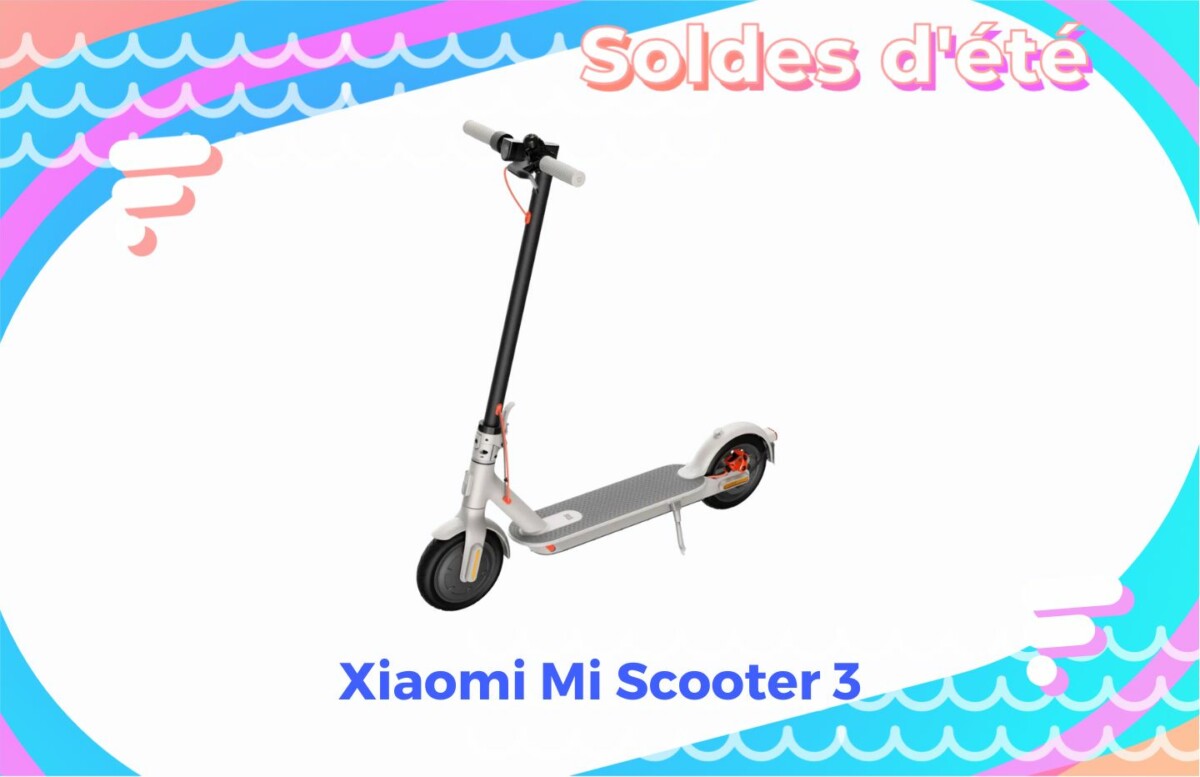 If the Chinese giant Xiaomi has revealed its new model of electric scooter, it is not for everyone and certainly not for the most restricted budgets. On the other hand, if you want to equip yourself with an electric scooter that offers good benefits without raising the price of the bill, the Mi Scooter 3 is ideal. It succeeds the very good Scooter 1S and is inspired by the latter, but also by the Pro 2 model. The Mi Scooter 3 scooter is more efficient and is displayed during sales at a lower price thanks to this offer.
To find out even more, do not hesitate to read our complete test of the Xiaomi Mi Scooter 3.
What to remember about the Xiaomi Mi Scooter 3
For its practical side: easy to fold and light
For its powerful engine inherited from the Mi Scooter Pro 2
For its comfortable range: 30 km range depending on use
Launched at 449 euros, the Xiaomi Mi Scooter 3 electric scooter is cheaper at Boulanger. The French brand offers 5% discount if you make the withdrawal in store. The scooter thus goes to 379 euros.
Samsung The Serif 50 inches at -20%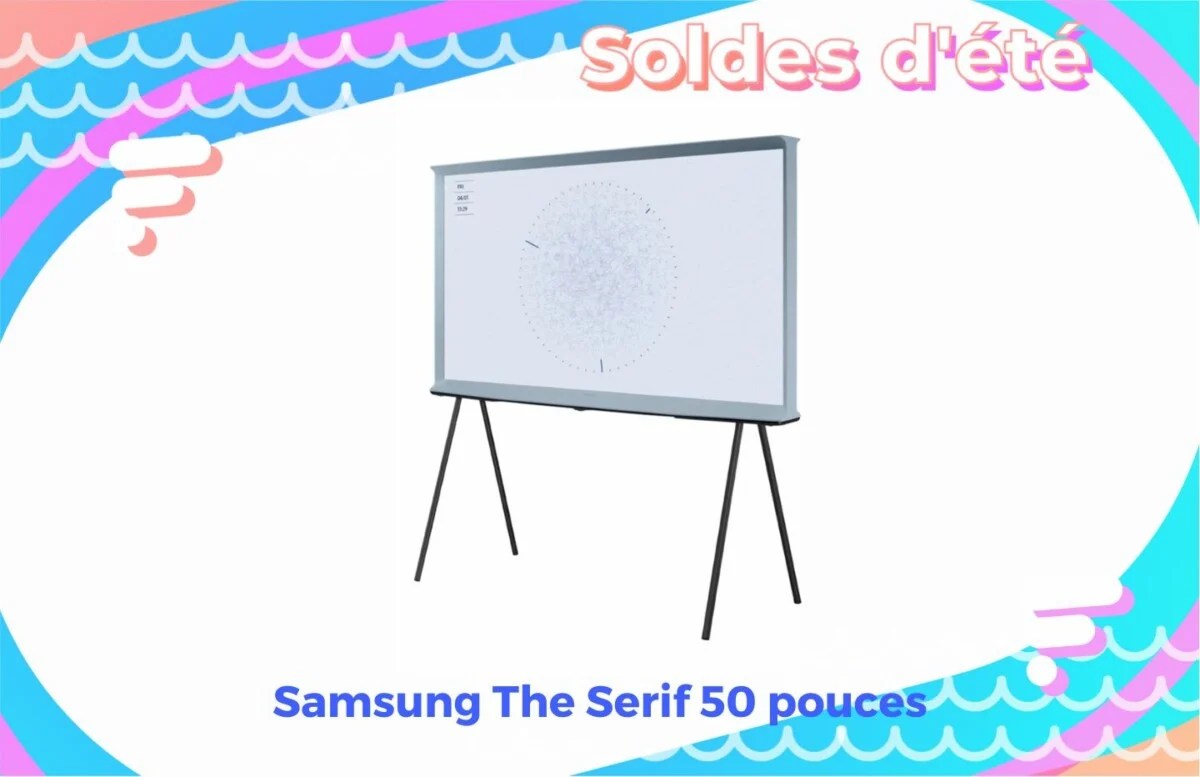 The Samsung The Serif QE50LS01T is a QLED TV that takes the form of a painting. The screen comes with two legs, without the need for a cabinet. The technical sheet is very significant, since 4K definition with HDR compatibility. The panel is however blocked at 60 Hz, and there are 4 HDMI 2.0 ports.
What to remember about Samsung The Serif
an atypical TV in the form of a table
QLED panel, 4K and HDR
Samsung's OS
Instead of 999 euros, the 50-inch Samsung The Serif QE50LS01T TV is now available on sale at 649 euros at Boulanger, but an ODR of 20% makes it possible to obtain it in the end at 519 euros after reimbursement.
Oppo Find X5 Pro at -8%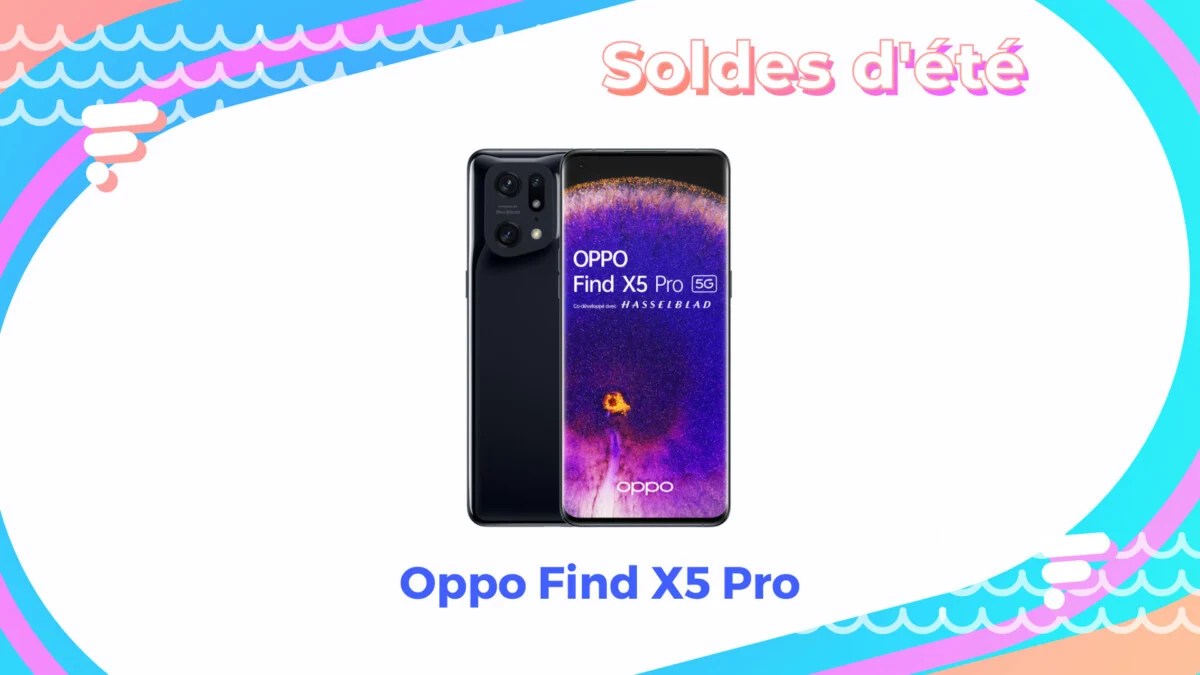 Earlier this year, Oppo landed on the very high end of smartphones. And the least we can say is that it succeeds in seriously overshadowing market leaders such as Samsung. With power to spare, but also a perfectly mastered screen, camera and user interface, the Find X5 Pro is a hit. To afford it, however, you have to put your hand in your wallet… Fortunately, during the sales, he benefits from an always welcome reduction of 100 euros.
To know everything about this smartphone, find our detailed test of the Oppo Find X5 Pro.
What to remember about the Oppo Find X5 Pro
A splendid 6.7-inch AMOLED screen
The power of Snapdragon 8 Gen 1
The very successful Hasselblad triple photo sensor
Super fast charging at 80W
The excellent Find X5 Pro was released recently, at a fixed but high price of 1,299 euros. Suffice to say that you have to be a little patient for its price to drop and start to become acceptable. This is the case now at Boulanger, where it is displayed at the reduced price of 1,199 euros.
To not miss anything from the 2022 Summer Sales
The Summer Sales officially started on Wednesday June 22, 2022 in France and will end on the evening of Tuesday July 19. As of now, several merchants have already drawn their best offers. Here are the promotions that are worth your money.
To make sure you don't miss out on any great deals from this event, here are a few reflexes to adopt right now so you don't miss any of the offers we recommend:
Follow us on our twitter account @FrandroidPromos only dedicated to good deals (remember to activate the bell to receive notifications in real time)
Download our Frandroid application (available on iOS and Android) to activate notifications from the "Bons Plans" category and thus receive new articles related to the French Days in real time
Subscribe to our Good Deals newsletter to be sure to receive the offers in preview (no more than one email per day, unsubscribe in 1 click, no distribution to third parties):
---
To follow us, we invite you to download our Android and iOS application. You can read our articles, files, and watch our latest YouTube videos.