Game News Final Fantasy 16: the situation in Ukraine has postponed the trailer, Square Enix speaks
The latest trailer for Final Fantasu XVI was eagerly awaited by millions of fans and, truth be told, it should have been released much sooner than that. Naoki Yoshida recently revealed the reason for such a "late" release.
When geopolitics influences video games
Announced in 2020 with a sensational trailer, Final Fantasy XVI will have waited two years to point the tip of its nose again, during the last State of Play, at the beginning of June. A long-term expectation for the community, which has often expressed its desire to see more… even its dissatisfaction with communication that is not very verbose.
But truth be told, there was a reason for that, just brought to light by producer Naoki Yoshida: the war in Ukraine actually delayed the release of the trailer, which had been ready for months. "In fact, it was ready to be released in March, but at the same time Russia's invasion of Ukraine made the world situation unstable", explains the Japanese to the Dengeki Online site. He keeps on :
Given that Final Fantasy 16 deals with a pretty heavy theme within its story, I wondered, if the second trailer was released at that time, if it would have been really enjoyable for players. When I spoke to SIE about this feeling, they also told me they were worried about it. So I decided to postpone the release after extensive discussions.
See you in 2023
Because yes, at the center of the subject in Final Fantasy XVI… the war. Rather medieval, however, and with a strong penchant for magic (unsurprisingly) with the advent of the Primordials, these gigantic divine entities controllable by a select few. You can find everything you need to know about the game and its history – from what we know about it, at least – at this address. On the gameplay side, the formula will be even more dynamic and for good reason, the man who worked on the fights of the excellent Devil May Cry is now part of it.
Final Fantasy XVI will be released on PlayStation 5 and PC in 2023. And a demo could well arrive upstream…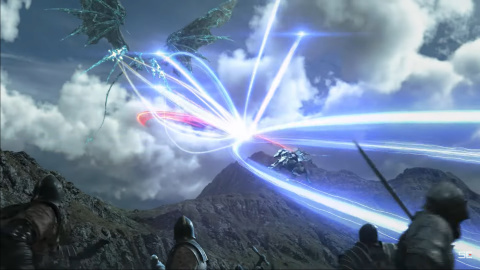 ---