Game News Hogwarts Legacy: DLCs and early bonuses on the run for the Harry Potter game
If like many, many others, you are interested in Hogwarts Legacy: The Hogwarts Legacy, then the following lines could potentially arouse your curiosity. It seems that the DLCs and other pre-order benefits have been revealed before the time…
downloadable magic
Without a doubt, Hogwarts Legacy is one of the most anticipated games of this year and its release is likely to cause a stir.. The Harry Potter franchise will finally have a frankly ambitious open world game: Suffice to say that the Avalanche studio is under pressure, just like Warner Bros, which is betting heavily on this action-adventure game with promising content.
And like all titles of the genre, several editions should be offered, each containing various and varied downloadable content. For the moment, the publisher has not revealed anything officially but it was without counting on the HTML code of the official site, which therefore reveals that a "Digital Edition" and a "Digital Deluxe" edition are thus planned.
72 hour early access
Decidedly talkative, the bowels of the site have also lifted the veil on a host of DLCs and pre-order bonuses. For the moment, we don't know which additional content belongs to which edition since we only have a (complete?) list in bulk, which is:
Mount Thestral
Dark Arts Cosmetic Pack
Dark Arts Battle Arena
Dark Arts Garrison Hat
72 hours early access to the game
Kelpie Dress
Steel case
Floating Antique Magic Wand with Book
Suffice to say that it's still a bit of a mess, but we imagine that Warner Bros should soon untie its tongue. For now, Hogwarts Legacy is still scheduled for late 2022 on PC, PlayStation 5, PlayStation 4, Xbox Series, Xbox One, and Nintendo Switch.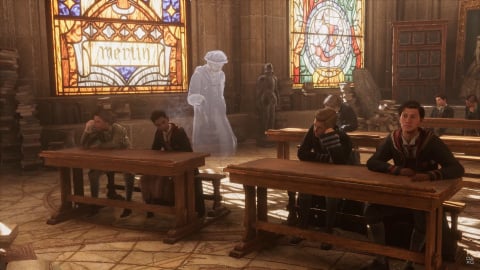 ---