Discover the detailed summary of Un si grand soleil season 4 in advance episode 919 of Friday July 15, 2022 on France 2. Carole Martinez is depressed, she feels in danger. Noémie and Alice are still friends…and Ludo wants to join their action against the bitumen.

The complete recap of the soap opera Un si Grand soleil of 07/15/2022 with all the spoilers and preview photos of the day's episode 919. #UnSiGrandSoleil
Find the full summary of Such a big sun episode 919 broadcast on France 2 on Friday July 15, 2022 (see the summaries in advance of Un si grand soleil ): the detailed recap of the previous episode Such a big sun episode 918 is online.
Becker wonders if Carole Martinez is not the next victim after the driver from Verneuil.
Manu leaves to search Drieu's cell which he shared with another prisoner.
he was very angry with his boss, he was green with rage because Verneuil wanted him to take the blame. Drieu wasn't desperate but he wanted to bring down the boss.
The man in charge of Carole's security enters her bungalow because he has no news. He finds his phone and he is worried. Actually, Carole was with Gary…they were planning on having a game of checkers.
Akim is looking for an apartment for him and Lucille, he shows it to Elise. Akim starts thinking about the baby but Lucille doesn't know.
Noémie and Alice embark on a commando operation against the bitumen.
Noémie hired Rémi…she met him after he had equine therapy sessions.
Lucille receives good news: her boss has a mission for her in Barcelona with a super salary.
Thierry managed to identify Alban the burglar who was with Jade. Alban would be in Dubai but there are extradition agreements.
Ludo asks Alice for news of Noémie, she tells her about the action they are leading against the asphalt.
Guilhem informs Carole that she will be summoned again to the police station. He tells her that Drieu was found hanged in his cell. Carole is in a panic, she is afraid of being the next on the list.
Kira finds Enzo who's dolled up, he's on his 31… he's a bit under pressure for his drink with Aurore.
Akim offers a bouquet of flowers to Lucille…and there she announces that she has been accepted as a permanent correspondent in Barcelona. Lucille tells him he can take a year off. Lucille says she can't refuse, it's a great opportunity. Akim is disgusted.
Such a big sun in advance episode 919 of July 15, 2022: Ludo ready to see Noémie again
Ludo tells Bilal and Davia that he wants to go to Noémie's operation. Bilal thinks he should warn Noémie given the way they separated.
Aurore and Enzo meet at Dylan's bar: Aurore tells him that she finds him very mature for his age, she doesn't really feel the age difference between them. After the drink, they decide to walk a little because they are in no condition to take the car. Aurore is cold, he lends her his jacket… they're ready to kiss but she changes her mind and tells him it's a bitch this evening. In the end, Aurore ends up telling Enzo that it is better that he forgets her.
To be continued on full summary Such a big sun episode 920 broadcast on Monday July 18 on France 2 with Fred Bianconi who plays the role of Virgil the former co-director of Senso and Tonya Kinzinger who plays Dr. Janet Lewis.
=> Follow the audiences such a big sun every evening on France 2 in pre-prime time! Find the cast with the cast list Un si grand soleil who appear in the series.
Our opinion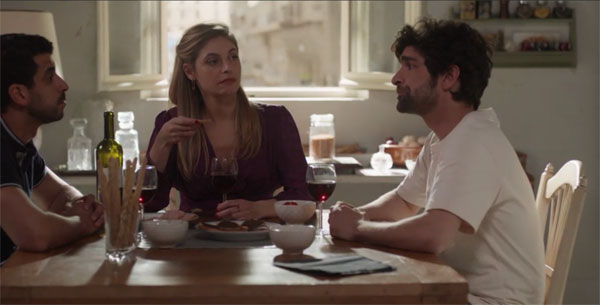 The
+
Alice is more and more present in the episodes

Noémie the ghost

Samuel Allain Abitbol (Rémi) arrives in the series
The
–
The shadow of separation Lucille and Akim which hovers

Enzo who has no luck in love
Main Cast
Melanie Maudran, Fred Bianconi, Alban Aumard, Chrystelle Labaude, Maelle Mietton, Moïse Santamaria, Fred Bianconi, Fabrice Deville
Duration of episodes (average)
22