news culture The Knights of the Zodiac finally back on our screens and in comics
2022 is an important year for those nostalgic for Saint Seiya (The Knights of the Zodiac) who have the chance to find their favorite series not only on screens legally via DNA but also very soon in comics.
The great return of a cult series to our screens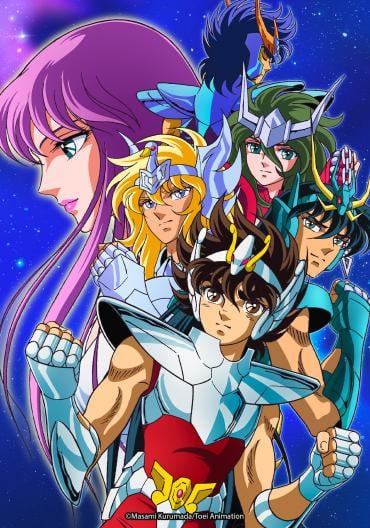 After marking an entire generation in the late 80s and early 90s, the animated adaptation of Knights of the Zodiac is back on our screens in 2022 thanks to Anime Digital Network (ADN). Since the end of April, the streaming platform has offered us the opportunity to rediscover the series signed Toei Animation on our screens in a legal offer. The 114 episodes are available in a remastered version both in VF and in VO with subtitles and cover the arches of Sanctuary, Asgard and Poseidon. Adapted from the manga by Masami Kurumada, the Saint Seiya anime had been able to transcend the original material thanks to the talent of many artists, starting with character designer Shingo Araki and composer Seiji Yokoyama whose music is forever anchored in our memories. Now defunct, two Japanese giants are forever linked to the story of the anime adaptation of Saint Seiya who has already celebrated his thirty-fifth birthday. Essential reference of the shônen "nekketsu", Saint Seiya advocates surpassing oneself, the spirit of sacrifice and chivalrous values in a setting inspired as much by Greek mythology as by the constellations. An unstoppable mix that is still successful in 2022!
---
Saint Seiya Time Odyssey: French comics on the way
Fans of Saint Seiya are doubly spoiled this year since September will mark the release of a tribute comic to the work of Masami Kurumada. In the vein of comics Captain Harlock: Memoirs of Arcadiapublished by Kana editions in 2019 under the supervision of Leiji Matsumoto, the French author Jérôme Alquié gives us this time his own vision of the Knights of the Zodiac. This is a project in five volumes, in the format of a hardcover comic strip of 56 color pages including 7 additional pages.each volume returning to a particular bronze knight. Jerome Alquie is the designer and co-screenwriter alongside the novelist Arnaud Dollen (The Supernaturals).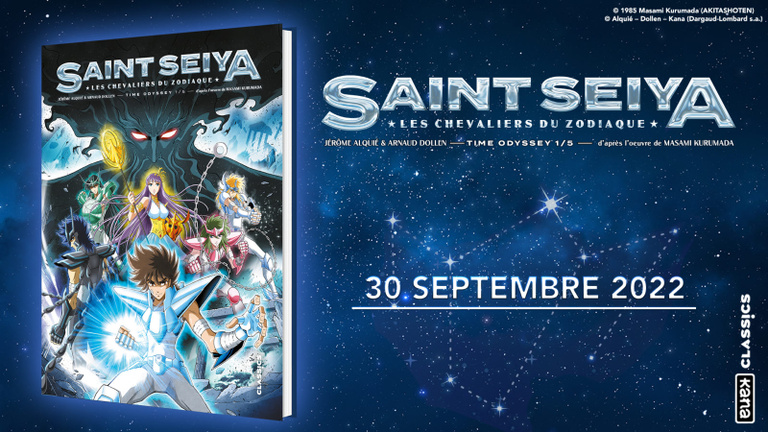 The first volume of Saint Seiya – Knights of the Zodiac: Time Odyssey is expected on September 30 in Kana's Classics collection. If the story is unpublished, everything was done under the supervision of Masami Kurumada so that the whole remains consistent with the source material. The story will take place after the attack of the Silver Knights and before the arrival of the Golden Lion Knight in Japan. Pre-orders are open and we can't wait to discover what the vision of these two authors has in store for us!