The space telescope, commissioned in December 2021, has unveiled new exceptional shots of the Universe.
A breathtaking spectacle, thousands of light-years away. NASA revealed on Tuesday all of the first images of the most powerful space telescope ever designed, James Webb, photos marking the start of its scientific operations, awaited for years by astronomers around the world.
"Each image is a new discovery," Nasa boss Bill Nelson said at the opening from the Goddard Space Center near Washington, where a crowd of American and European space agency officials and scientists had gathered for the event.
Each offers "humanity a view of the Universe we have never seen before."
• A dying star
A first nebula, the planetary nebula of the southern ring, was first unveiled. It is a huge cloud of gas in the center of which we can observe a dying star captured by two instruments of the telescope.
"We can see his death very well, it is starting to explode and there is dust around", explains on BFMTV Marie-Ange Sanguy.
The magazine's editor-in-chief Space and Exploration considers these to be "extremely sharp and precise images, with extraordinary detail."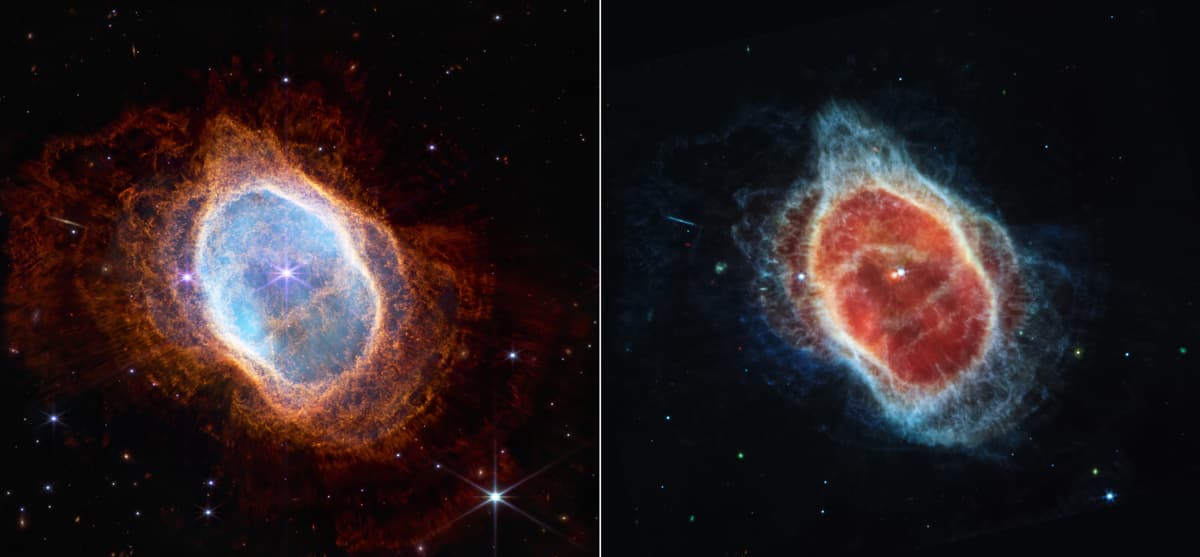 • A group of five galaxies
A compact grouping of galaxies, Stephan's Quintet, was also captured by James Webb and unveiled by NASA. An exceptional shot in which we can observe no less than five galaxies, four of which interact with each other.
"These galaxies which attract each other trigger star births", explains Marie-Ange Sanguy.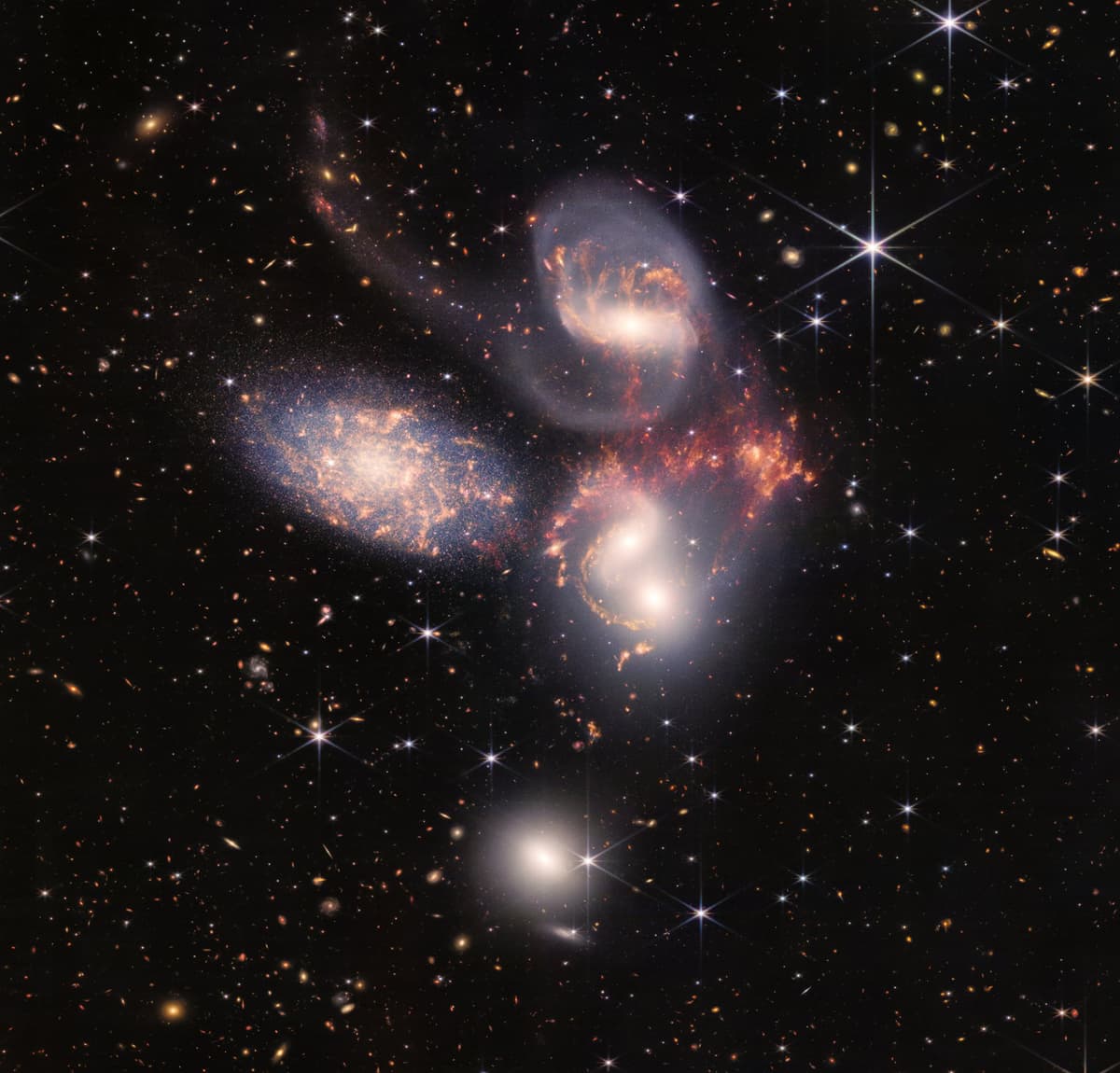 • A nebula where stars are formed
The telescope also captured the Carina Nebula, located about 7,600 light-years away, which illustrates star formation. It is home to many masses, several times the size of our Sun.
The snapshot shows hundreds of them that have never been seen before, but also galaxies in the background, and structures that we don't even know what they are yet.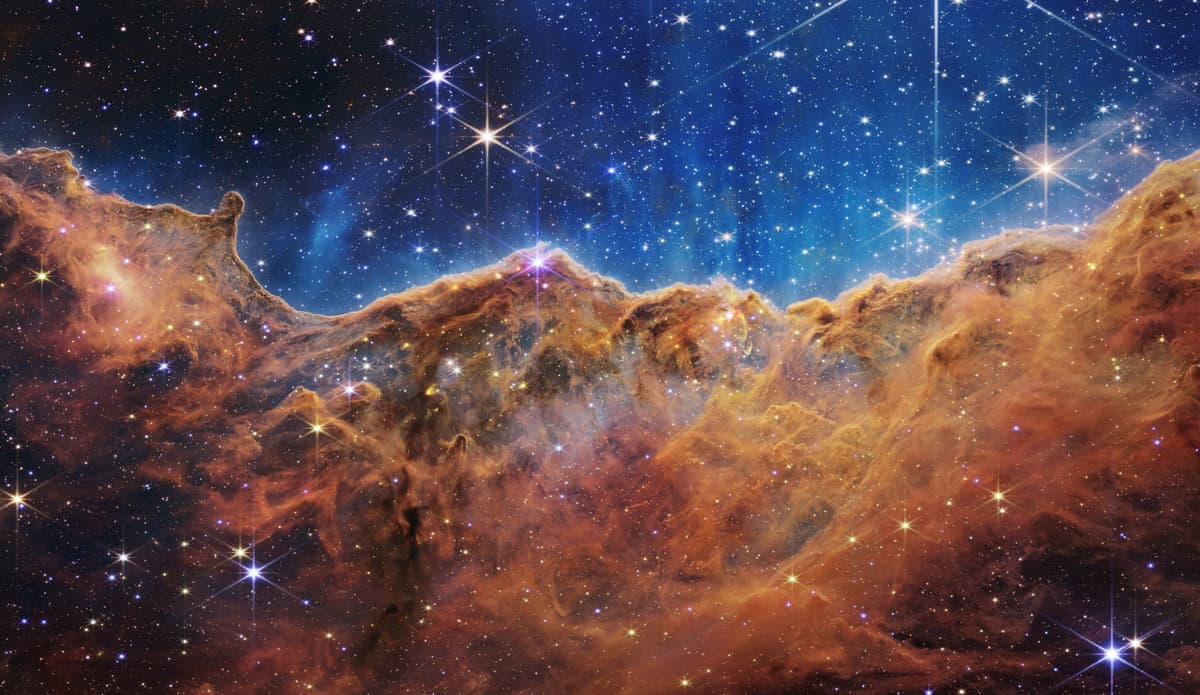 • Analysis of the atmosphere of an exoplanet
The last cosmic object whose observation was revealed on Tuesday is an exoplanet, that is to say a planet in orbit around a star other than our Sun, one of the main lines of research of James Webb.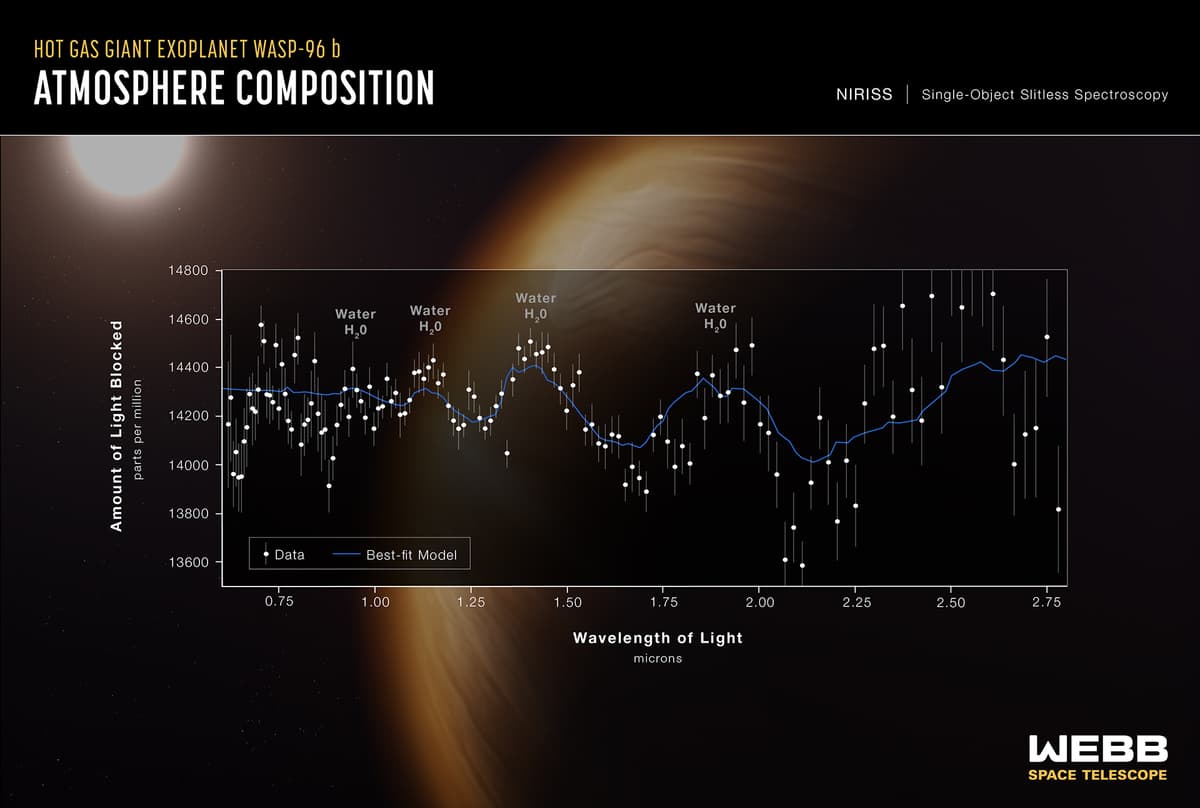 It was not actually photographed, but analyzed by spectroscopy, a technique used to determine the chemical composition of a distant object. In this case, WASP-96 b, a giant planet composed mainly of gas.
James Webb was launched into space about six months ago, and is 1.5 million kilometers away from us. One of the main missions of the space telescope, a jewel of engineering worth 10 billion dollars and the most powerful ever designed, is indeed the exploration of the very young Universe. This first demonstration was intended to give an overview of its capabilities in this area.
Hugues Garnier with AFP BFMTV journalist