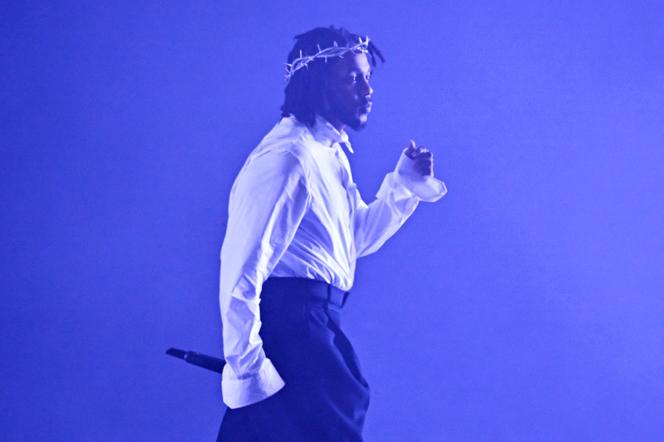 LETTER FROM AFRICA
With each new trip of an African-American artist to Africa its controversy. The release on Spotify in mid-June of a mini-documentary on Kendrick Lamar's visit to Ghana, on the occasion of his latest album, Mr. Morale & The Big Steppers, did not escape the rule. The three-minute video, which shows scenes of the rapper in the company of young Ghanaian skateboarders and surfers intercut with street maps of working-class neighborhoods in Accra, drew mixed reviews from African netizens.
"I really don't like the way American celebrities show Africa as a fetishized land serving as an aesthetic framework for the staging of their inner conflicts", quickly reacted a young Kenyan in a message retweeted nearly 20,000 times. "Don't they have the right to reconnect with their mother country and represent it as they see fit? »replied another Internet user.
Read also
In Ghana, the "year of return" attracts African-American tourists
Between support for a "return" to African roots and criticism of a fantasized vision disconnected from the reality of the continent, the increasing number of visits by American stars to Africa always generate strong reactions.
At the end of 2021, the R'n'B singer Ari Lennox was thus accused of believing herself in Wakanda, the imaginary African country where the action of the blockbuster is located. Black Panther, by Ryan Coogler (2018), after tweets in which she expressed her emotion and her happiness to be in Ghana.
Not a new phenomenon
In 2018, it was Kanye West who created controversy by visiting Ugandan President Yoweri Museveni, whose regime is accused of repressing the opposition. "Ye" had also set up a recording studio in a luxury lodge in Murchison Falls National Park to finalize his album. Yandhi. "I just need to go [en Afrique] and feel the earth. To keep my mic there open so we can hear the sounds of nature while we record." he had declared a few days before his trip to the media TMZ.
For his part, the rapper Akon is slow to start the construction of his futuristic city, "Akon City", yet announced with great fanfare to the Senegalese in 2020.
Read also:
In Senegal, peasants also want to live in Akon City, the city of the future
The allure of "returning" is not a new phenomenon among African-American artists. Singer and pianist Nina Simone (1933-2003) said she wanted to die on the continent, her "ancestral house". During her career, she traveled to Nigeria, Algeria and Liberia, where she lived for three years during the 1970s.
You have 51.21% of this article left to read. The following is for subscribers only.