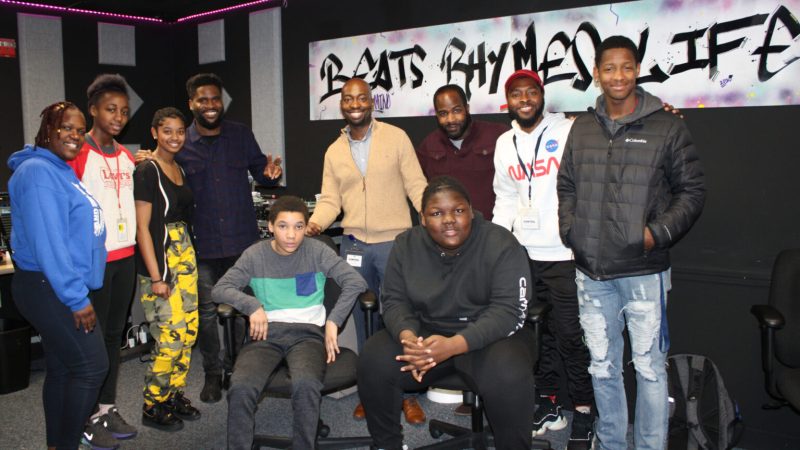 This is an NGO that has chosen its name rather well. Based in New York, All Star Code is an IT organization dedicated to supporting " young men of color ready to enter, thrive and lead in the tech industry ". This has itself received the support of the "NBA Foundation", born in the summer of 2020 in the desire to fight against inequalities in the United States.
" The NBA brand is something our young people can relate to and it has helped elevate our brand as well. ", enthuses its leader Danny Rojas. The latter, thanks to the grant obtained, was able to inject money into its staff, the purchase of IT equipment (computers, headsets, Wi-Fi access points, etc.) and study programs. The organization was also able to expand to other cities.
This is the challenge of this NBA foundation born with a commitment of 300 million dollars, over 10 years, from the leaders of the 30 teams in the league. To date, 125 grantees (158 individual grants) and over $53 million have been invested. The goal of these grants is to make these organizations stronger so they can create opportunities for young people of color ages 14-24 in particular.
This month, on the foundation's second anniversary, 40 new or renewed grants were awarded totaling $20 million.
" One of the ways we envision change is to strengthen organizations that impact the lives of young people and accelerate their results with skills development, internships, full-time employment and college enrollment. university ", enumerates Greg Taylor, executive director of the NBA foundation which aims for a long-term relationship with these entities.
The manager adds: People see the power of the NBA walking the talk and working together with grant recipients. We work hard to be transparent and fair, to be human and to cultivate relationships where power is shared, which fosters authentic partnerships and has an impact on the lives of young people. »
Photo: NBA.com