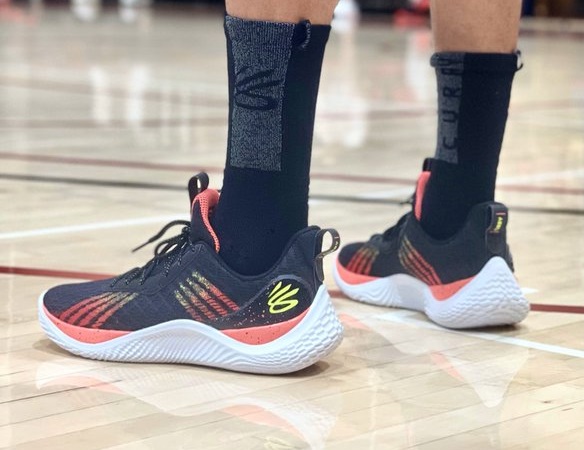 " How old are you ? Ten years ? Ten years, really?! You just got them, right? "Behind the camera, Stephen Curry has fun with his daughter Riley, in charge of opening the first box of the Curry Flow 10 for her birthday, her tenth birthday a few days ago.
The upcoming release of the Curry 10 is a small event for Under Armor and the Warriors superstar as Stephen Curry is only the 10th player in history to benefit from 10 signature shoes after Michael Jordan, Kobe Bryant, LeBron James, carmelo anthony, Chris Paul, Allen Iverson, Kevin Durant, Kyrie Irving and Derrick Rose.
Even if the images are still furtive, we can guess the presence of UA Flow cushioning at the level of the midsole and an upper that also seems to stand out in mesh. There is also a big X under the sole for the number ten.
"I love that we can make the Curry 10s stand out, while bringing in retro and lifestyle elements," he recently said of the Curry 10, as accomplished as the last two models according to him.
To celebrate the event, Stephen Curry showed up at his camp with his new Curry 10s, which he then swapped for Curry FloTro 1s.