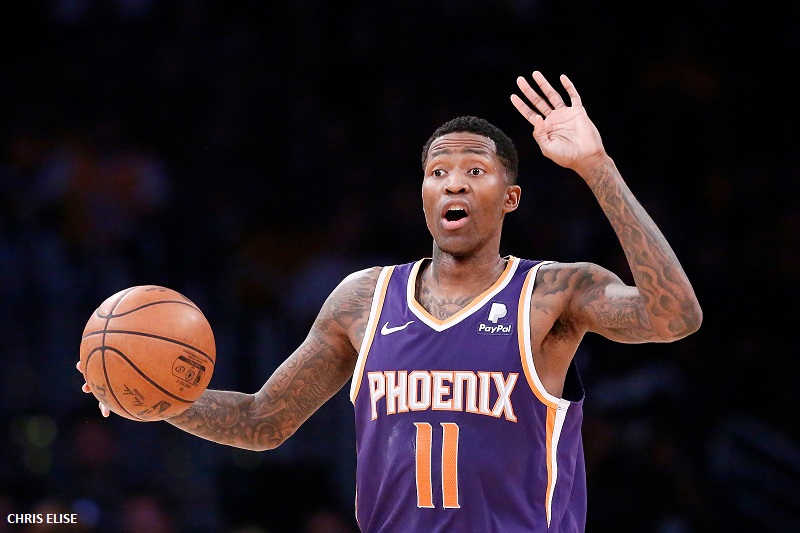 In March, Jamal Crawford decided to hang up the sneakers, almost two years after his last game in the NBA. The rear left the scene after 1327 games played in the regular season, in twenty years and 19 full seasons.
The triple best sixth man of the year (2010, 2014, 2016) thus has the 20th most important total of games in NBA history and everywhere he has gone, starting or replacing, he has been able to score points , many points (19,419).
What was his secret to last so long in the league? " My feet "he replies to For The Win. "Bad feet are like a boxer with bad hands. »
"At the start of my career, I did pedicures", adds Crawford. "Not to paint my feet, but for massages. My feet felt better then. My shoes also had to be laced a certain way. If it's too tight, you're not comfortable. My feet are essential, especially with the way I play. I had to take care of it, with stretches, ice, even when I wasn't in pain. Prevention is better than cure. »

"For an athlete, everything starts with the feet"
This is why he approached Nate Jones, the founder of the company Move Insoles, specializing in soles, and who often works with NBA players.
"With Nate Jones, we worked together for a long time. When he told me about the soles he was working on, I was impatient since I am very attentive to my feet. I wore the same pair of shoes all season. I had a pair for home games, one for away games and one for training. I was doing the year with three pairs. Nate's soles were crazy. As soon as I played with it, I dunked again. They didn't have superpowers, but we were comfortable with them. I felt faster, better connected with my shoes. »
Taking care of your feet is therefore the advice that the former Chicago, New York or Phoenix offer for the younger generations.
"For an athlete, it all starts with the feet. We are not efficient if there is something wrong with our feet. Therefore, we do not have fun when we play. Afterwards, there are so many things that I give to my teammates, to my teams, that I did not know before. I want the players to keep in mind that you have to take care of your body. It's so important. We must tell the young people because they are not suffering yet. But you have to take the lead if you want to play for twenty years. I would have played even longer if I had known all that at the time. »