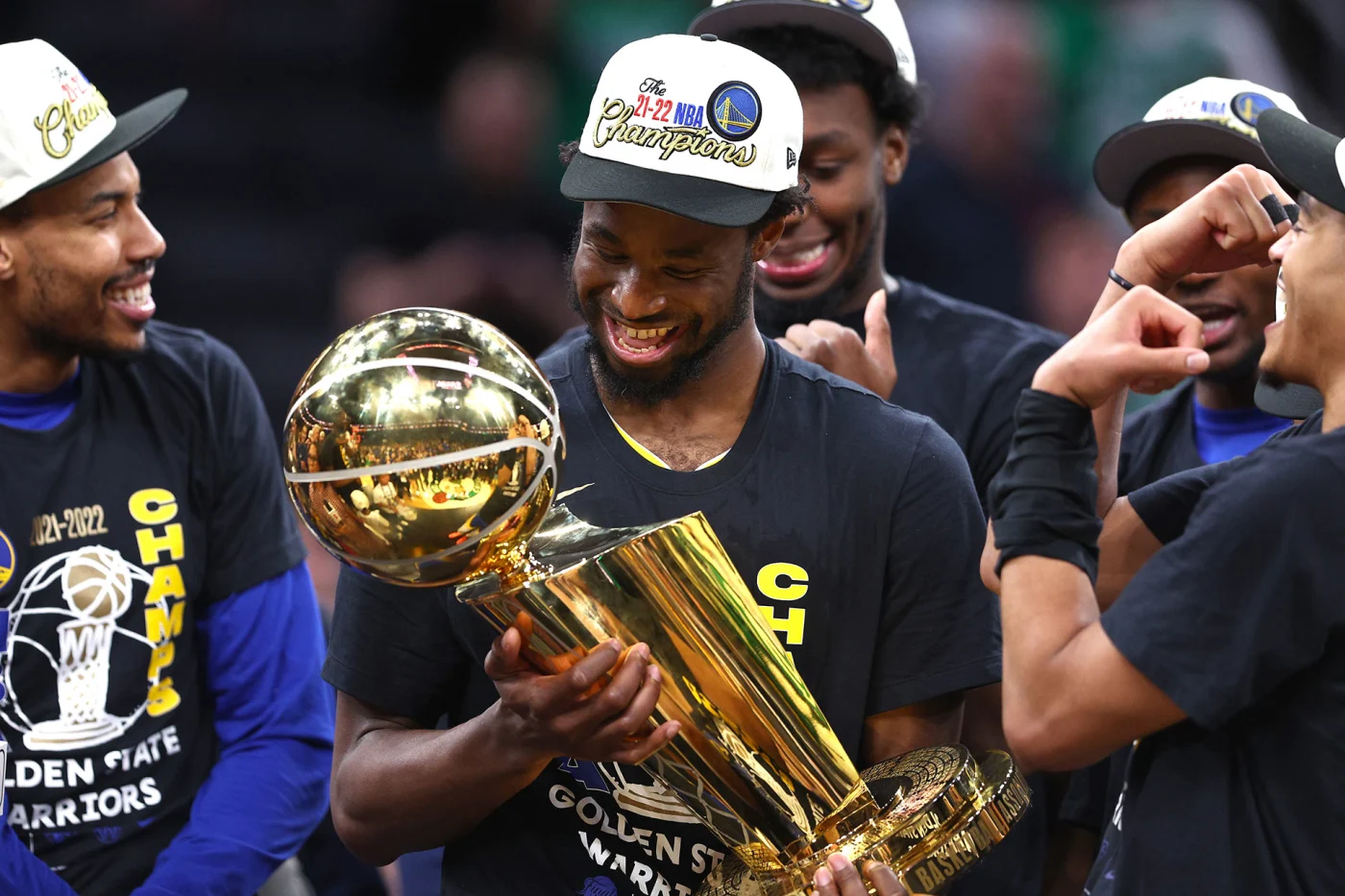 Back in Canada, for basketball camps for young people in Vaughan and Mississauga, Andrew Wiggins was able to present the NBA champion trophy there. Something to be proud of after frustrating first professional seasons.
"It was a different summer, the best summer of my life"he explains. "It's amazing to come here and feel all this love and positivity. It's awesome. To be able to take the trophy home to where it all started for me…where all my friends and family are who have helped me get to where I am now. »
Andrew Wiggins is enjoying some revenge after all the criticism he has suffered since his Draft.
" I feel very good. There were a lot of ups and downs, a lot of people didn't believe in me, but being back after winning a title? All the sacrifices, all the ups and downs, it was all worth it. It makes the story all the more beautiful." he continues like this. "When I stepped onto the pitch, I always had confidence in what I could do. When I was in Minnesota, I was doing stats. But people were like, 'He did some stats on a bad team'. At Golden State and I'm not scoring as much, but I'm doing a lot of things being more efficient, and the whole world can see that. »
To read : In the footsteps of high school student Andrew Wiggins in Ontario
The winger, however, didn't let the critics get to him. Above all, the All-Star and NBA champion was able to count on the unwavering support of those close to him, starting with his parents.
"It's a good way to do it. Don't let the little details get in my way. I've always been one to not care too much about what people think. I listen to my family, my friends and God. The circle is small, it always has been… I can go home and talk to my mother (former Olympian Marita Payne). I can talk to my dad (former NBA player Mitchell Wiggins), my brothers and my sister. We are a close-knit family and I can lean on them if I need anything. This is my support group. »
Andrew Wiggins
Percentage
Bounces
Season
Crew
GM
Minimum
Shots
3 points
LF
Off
Def
Early
pd
party
Int
bp
CT
Points
2014-15
MIN
82
36
43.7
31.0
76.0
1.6
2.9
4.6
2.1
2.3
1.1
2.2
0.6
16.9
2015-16
MIN
81
35
45.9
30.0
76.1
1.3
2.3
3.6
2.0
2.0
1.0
2.3
0.6
20.7
2016-17
MIN
82
37
45.2
35.6
76.0
1.2
2.8
4.0
2.3
2.2
1.0
2.3
0.4
23.6
2017-18
MIN
82
36
43.8
33.1
64.3
1.0
3.4
4.4
2.0
2.0
1.1
1.7
0.6
17.7
2018-19
MIN
73
35
41.2
33.9
69.9
1.1
3.7
4.8
2.5
2.1
1.0
1.9
0.7
18.1
2019-20 *
All Teams
54
34
44.7
33.2
70.9
1.2
3.9
5.1
3.7
2.4
0.8
2.4
1.0
21.8
2019-20 *
MIN
42
35
44.4
33.1
72.0
1.1
4.1
5.2
3.7
2.4
0.7
2.6
0.9
22.4
2019-20 *
GOS
12
34
45.7
33.9
67.2
1.5
3.1
4.6
3.6
2.2
1.3
2.1
1.4
19.4
2020-21
GOS
71
33
47.7
38.0
71.4
1.2
3.7
4.9
2.4
2.2
0.9
1.8
1.0
18.6
2021-22
GOS
73
32
46.6
39.3
63.4
1.2
3.3
4.5
2.2
2.2
1.0
1.5
0.7
17.2
Total
598
35
44.8
35.0
72.3
1.2
3.2
4.4
2.3
2.2
1.0
2.0
0.7
19.3