Among NCsoft's many ongoing projects, Project M takes the form of an interactive film made with Unreal Engine 5 and technologies from NCsoft's internal laboratories. The project is unveiled in a first trailer.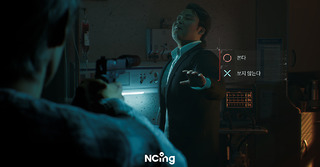 End of 2021, NCsoft admitted to "being in crisis" to the point of agreeing to "change everything". At the start of 2022, we saw the first signs of this strategic change at the South Korean giant, which has since made efforts to communicate more openly with players about its projects. NCsoft thus announced several of its current projects, including the enigmatic ProjectMoviean interactive film project based on technologies designed internally by the group's laboratories and better cooperation between its departments (as part of its "NCing" restructuring recently mentioned).
In this perspective of transparency, NCsoft unveils the first trailer for its Project Movie: in this game that looks like an interactive film, the protagonist is confronted with the death of the one he loves and is therefore driven by a desire to revenge. The choices of the players throughout the story will influence the evolution of the narrative framework and can lead to different ends (we imagine that the hero will be able to satisfy his revenge or not, with the moral consequences that this implies).
The Korean giant also takes the opportunity to illustrate the graphic qualities of the project. If it is based on the Unreal Engine 5 to generate photo-realistic environments, the project is designed with 3D scanning technologies for the sets, motion capture for character movements, or even visual effects (VFX) , with the ambition to restore the facial expressions and emotions of the characters, in order to better immerse the player in the scenario.
At this stage, NCsoft does not specify the release date of this Movie Project, but the title is expected on console and the developer promises to report regularly on the progress of its development.
.