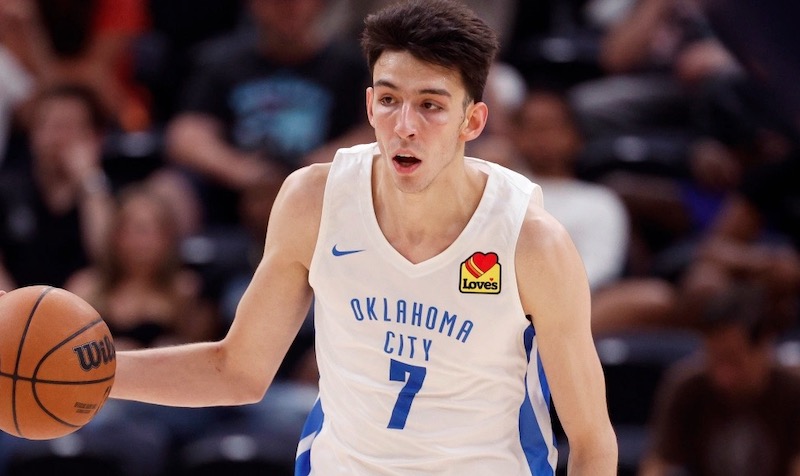 On the long road that he awaits towards a return, the first step is validated for Chet Holmgren. His team announced that the rookie had successfully undergone surgery to treat an injury to the Lisfranc – which is a joint complex in the midfoot – of the right foot.
The operation was performed, in the presence of Thunder medical staff, by a specialist from Forté Sports Medicine and Orthopedics, an orthopedic clinic in Carmel, Indiana.
For the record, the number 2 of the last Draft was injured defending on LeBron James during the Seattle summer league. His injury is so serious that he will have to give up the whole season. And thus join the club of players drafted very high like Blake Griffin, Ben Simmons or Joel Embiid who had a white season before starting.
At the same time as the announcement of the operation, journalist Brian Windhorst related an anecdote, almost cruel today for local fans, regarding the young Thunder prospect. He recently participated in a "pick-up game" in Los Angeles with Joel Embiid precisely. And the OKC pivot would have repeatedly countered his Sixers counterpart, including 3-pointers…