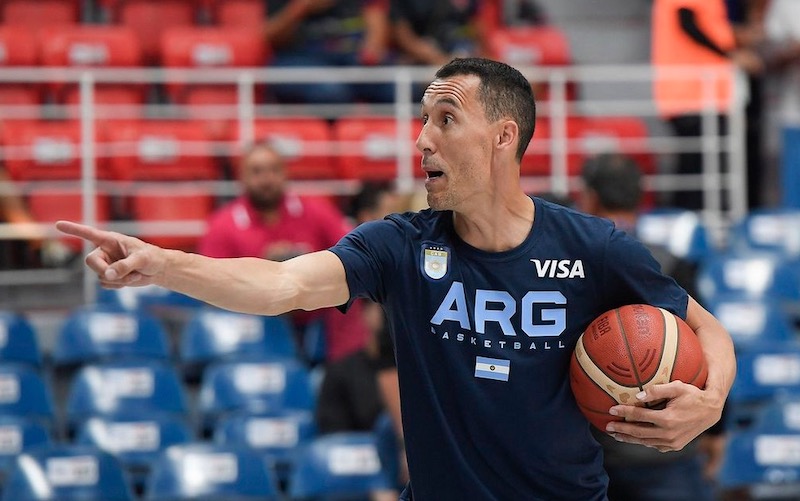 New step in the conversion to coaching Pablo Prigioni. The Argentine Federation has announced its arrival at the head of the national team. Just on the eve of the start of the AmeriCup, from September 2 to 11 in Brazil. The former player will also be in charge of the squad, of which he has been a prominent member, in November and February for the upcoming 2023 World Cup qualifying windows.
The former leader thus takes the lead of the selection with which he won the bronze medal at the 2008 Olympic Games in Beijing, alongside other big names in Argentine basketball (Manu Ginobili, Luis Scola, Andres Nocioni, Fabricio Oberto …), and of which he was regularly the best passer.
" My attachment to the national team is strong, as is my commitment to this group. The Argentina shirt is the most important thing. We are focused, staff and players, to give the best of ourselves in the tournament that awaits us "said the former member of this golden generation.
" Pablo is an example of continuous improvement and evolution. He had an ascending career as a player and for a long time he played in the best competitions in the world. I have no doubt that his career as a national team coach will be the continuation of his constant professional development. ", posted Fabian Borro, the president of the Federation.
For the record, before his retraining, he played for a long time within the Basque club Saski Baskonia then joined Real Madrid. Undrafted, the Argentinian was recruited by New York at the age of 35. He stayed four seasons in the American League, between the Knicks, the Rockets and the Clippers, each time finding a small place in the rotations (3.5 points and 3 assists in 17 minutes).
Retired from the courts after a final season at Baskonia, he returned to the NBA benches by becoming, in 2018, an assistant with the Nets. A position he then held for the past three seasons in Minnesota.
The sudden announcement of his appointment follows the equally sudden departure of Nestor 'Che' Garcia earlier this week after just a year in the job.
" Che has verbally advanced his departure for personal reasons that we respect. He was not part of the delegation that traveled to Brazil on Tuesday afternoon to play the AmeriCup ", Communicated the Federation whose former coach was still in place, this Monday, during the victory against the Bahamas.