As the series "The Wayans Brothers" celebrates its quarter century, a look back at "Scary Movie", one of the cult films of the American siblings. What reception did the press give to the horrific parody when it was released in theaters?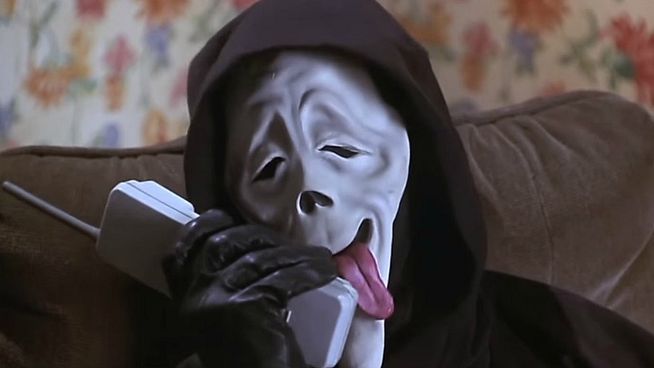 As the series The Wayans Brothers celebrates its quarter century, look back at Scary Movie, one of the cult films of the American brotherhood. What reception did the press give to the horrific parody when it was released in theaters in 2000? In the United States as in France, it was very divided.
On the other side of the Atlantic, on the "for" side, there is in particular the illustrious critic Roger Ebert who, on behalf of the Chicago Sun Times, is categorical: "Is it funny? Yes!" The Los Angeles believes that Scary Movie, "while undeniably silly and violent in cartoon fashion, overall delivers a hilarious array of teen movie cliches." Finally, while the San Francisco Chronicle notes that "the horrible thing about this parody of 90's teen horror movies is its great humor", Variety observes "an impressive score in the ratio of successful gags / missed gags."
"If you find jokes involving male genitalia, female pubic hair, flatulence and dismemberment funny, then Scary Movie should be for you", declares the New York Times, which is one of the critics not really seduced. Same unflattering return from the side of the Baltimore Sun, which argues that"It's easy to be rude in a movie, but much harder to be funny." And then there are those who really had a bad time watching the film, like the journalist from the Salon website, "came out of the room feeling like you had been knocked out for an hour and a half"or that of USA Today which asks: "Perhaps I'm too old to appreciate the startling sight of a phallus stuck in someone's ear?"

And in France ? "If for you the cinema started with Hellzapoppin' or if you consider Alain Chabat as another Orson Welles, Scary Movie will be your feast"declares the Journal du Dimanche cheerfully, while L'Ecran Fantastique savors a film "hhefty, complacent and jubilant" and that the Parisian describes the Wayans Brothers' opus as "very intelligent, very well staged, rhythmically punctuated, horribly fashionable, lively, impolite and blithely badly licked." On the side of Liberation, the reception is positive despite a small flat, the journalist seeing in Scary Movie a film "regressive, crazy and dirty like a teenager's room, a little sickening in the long run and obviously quite funny."
But some French critics have not really tasted the schoolboy humor of this parody, especially Le Monde, who qualifies Scary Movie as"huge trash can whose contents would have been dumped in the open air", or Fluctuat.net, which regrets that"instead of titillating, the images only sicken." Others, if they are not enthusiastic, are a little less severe, like Télérama which notes "a lot of lengths" for "a few laughs".
Our False Fitting "Scary Movie / Scary Movie 2":