What is Snapchat Trends?
Snapchat Trends is a tool launched by the application to highlight the most popular keywords that are shared by its users through the public Stories and the section MyStories. It is important to notify that this therefore does not include keywords in direct chat or direct Snaps between users.
The objective: to allow companies to obtain more visibility on organic content on Snapchat, to analyze and compare different keywords relevant to their brand in order to subsequently improve their marketing actions. Good news for brands that criticize the application for not providing enough data.
How it works ?
This new tool is accessible free of charge without creating an account. Just go to the page dedicated to Snapchat Trends.
At the moment, you have the opportunity to discover the most trending content from the following countries: United States, United Kingdom, Canada, Australia. For each country, you discover at least the first three trends.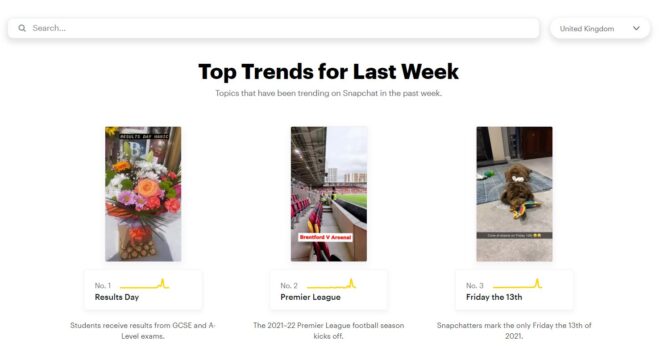 You can click on each trend to learn more. You then discover a graph with the most popular keywords and their use over time, as well as Snapchat Stories that have been made with these keywords in question which allow you to clearly understand the subject. Case studies are also offered.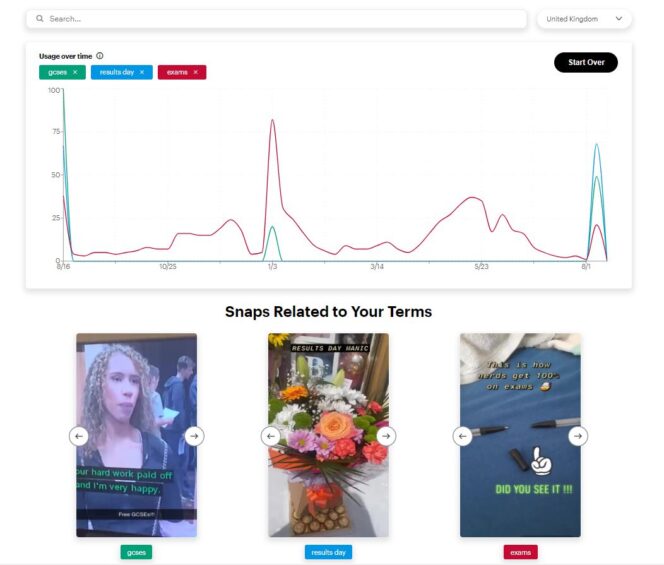 A search bar is available to observe the curves of keywords specific to your activity. You can see the curve of a keyword, then add several other related ones in order to compare them (5 keywords maximum).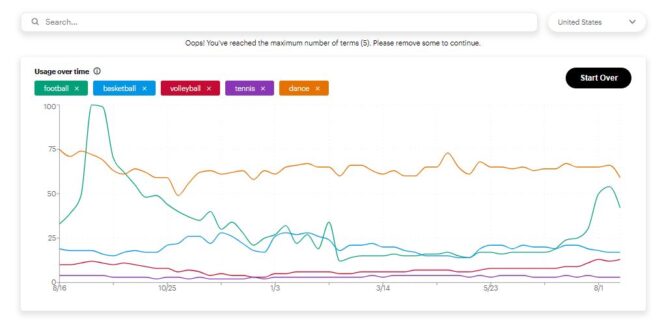 Why use Snapchat Trends data?
You can take advantage of Snapchat Trends to:
Perform market research on products: you have the opportunity to analyze consumer behavior and assess the overall market fit of your product or service.
Stay on top of language trends: new trending words or phrases can quickly emerge on the app. It is important to know these new language elements to adapt to your audience.
Create personas: thanks to the data provided, you can more easily create a user profile of your target audience.
Find key moments to plan your media strategy, depending on seasonality,
Perform competitive researchby comparing several types of products or several brands.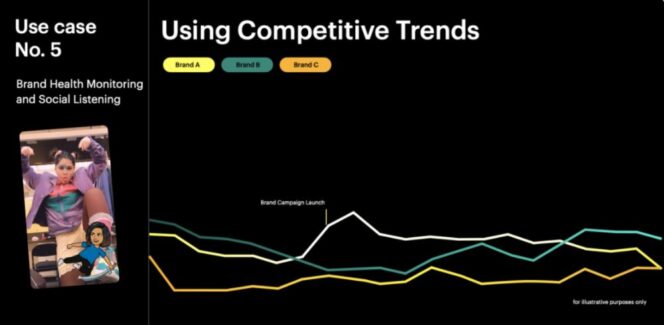 Source: Snapchat