A new key visual for the film "Black Clover The Movie: The sword of the Wizard King" has been released online. It will be released in Japanese cinemas on March 31, 2023 and will also be available on Netflix.
RECOMMENDED >>> Black Clover The Movie – The Sword of the Wizard King: Teaser video of the movie coming out March 31, 2023
A powerful visual that reflects Asta's desire to "never give up!"
Promotional video of the film:
An original work by author Yuki Tabata.

The movie Black Clover: Sword of the Wizard King, on March 31. pic.twitter.com/pRxDClK8JR

— Netflix France (@NetflixFR) October 6, 2022
Tatsuya Yoshihara confirms that he works as an assistant director and storyboarder for the animated film Black Clover. He is currently the action director for the anime Chainsaw Man at Mappa.
Catch phrase : "My magic won't give up! "
CHARACTER DESIGN FOR THE MOVIE: ANCIENT MAGICIAN KING CONRAD (or KONRAD) DESIGNED BY TABATA-SENSEI HIMSELF!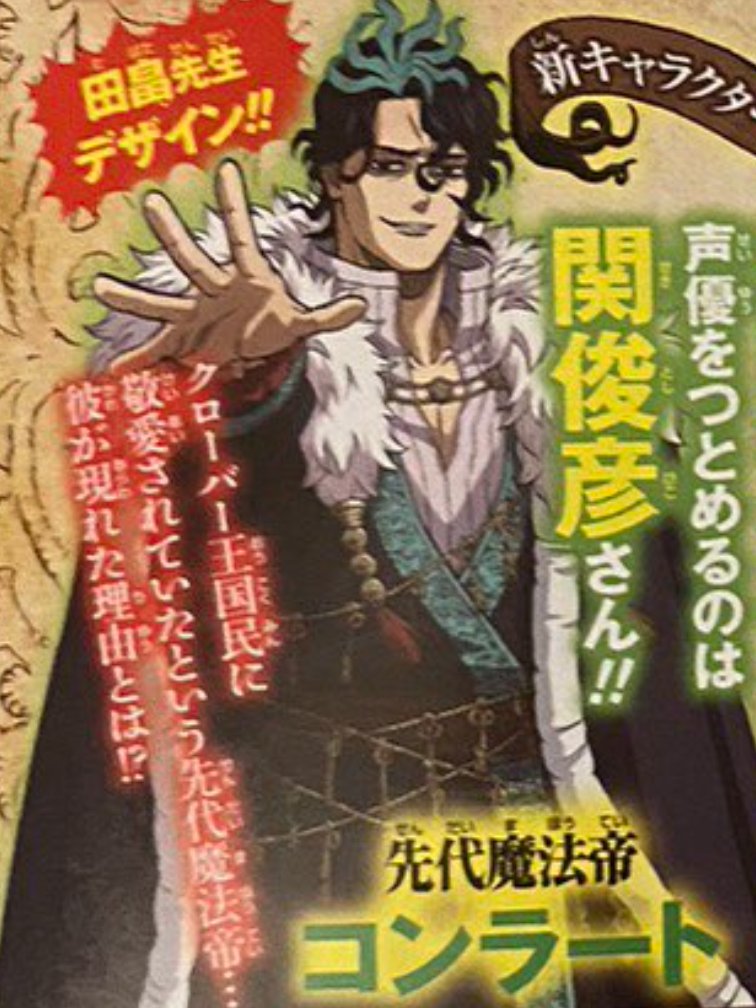 The film will be available on Netflix in Japan and also in the rest of the world.
"Black Clover 7th Anniversary Special PV"
In this video, we see the appearance of Asta, who enters the final phase of capturing the kingdom of Spade. The film is in production, and the staff is asking you to wait impatiently! The movie was announced in 2021 after the series anime ended (pause).
Video announcement for the 6th anniversary of the Black Clover manga series
First movie poster:
The Kingdom of Clover Vs. Kingdom of Spade arc started on January 5, 2021. It is not yet known whether the film will continue the anime or have an original script.
The latest episode of the anime is Black Clover Episode 170: A Distant Future which adapts Chapters 268, 269, 270 of Volume 27.
The anime series aired Tuesdays at 6:25 p.m. on TV Tokyo in Japan and simulcasted at 12:25 p.m. in the rest of the world on Crunchyroll. The anime debuted on October 3, 2017 and ended on March 30, 2021.
Yuki Tabata (Hungry Joker) launched his manga BlackClover (ブラッククローバー) in 2015 in Weekly Shōnen Jump. It was first pre-published in Shuukan Shounen Jump magazine. In France the manga is published by Kaze Manga.
Black Clover © Yuki Tabata/Shueisha, Studio Pierrot
Source: Black Clover Official, Black Clover PR
.