If you, like us, missed it when it was released in digital and CD format earlier this year, the vinyl release of Lykke Li's fifth album is an opportunity to discover his most ambitious and singular work.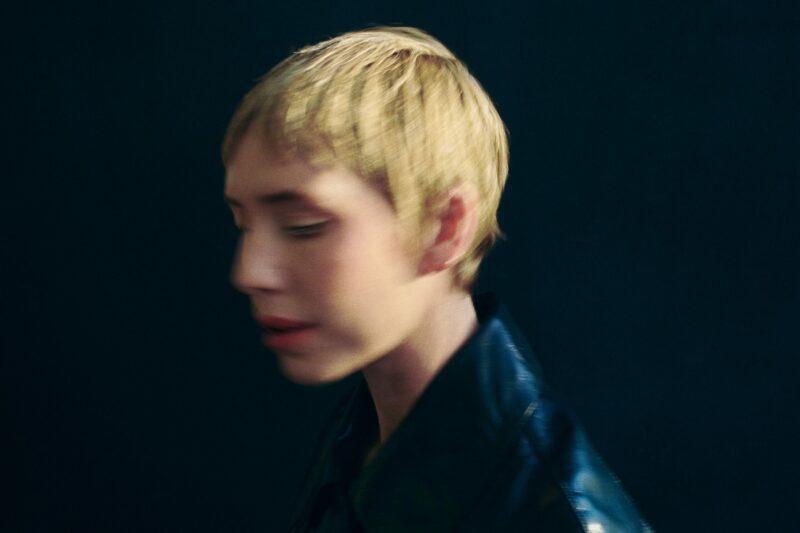 " There's no hotel, no cigarettes / And you're still in love with someone else / And it's cracking dawn, street soaking wet / And I'm on your doorstep, not losing yet (There's no hotel, no cigarettes / And you're still in love with someone else / And it's dawn, the street is wet / And I'm at your door, I haven't lost yet…) (NO HOTEL)
It is an understatement to say that the opening of EYEYEthe fifth album by Lykke Li impresses: almost a capella, the Swede tackles her usual subject (the end of love, the unbearable pain of no longer being loved) as close to the bone as possible. Naked and sincere as never before. The voice of Lykke Li upsets, and will scare some people away, some too: don't worry, she has always said she hates her voice, too! And it continues with YOU DON'T GO AWAY : as stripped down, as painful, and with a title again in capital letters, which is the equivalent of a cry, it seems.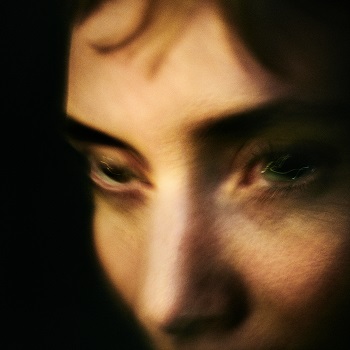 Since the gigantic triumph of his I Follow Rivers (but in a remixed version, made "marketable", which is not insignificant), Lykke Li seemed to have gradually lost its force, its relevance. EYEYE (divine symmetry of the palindrome) promises to change all that and put the woman with the eternally bleeding heart back in full light. And then no, the audacity of the first two titles is diluted – a little – from HIGHWAY TO YOUR HEARTwhich sees Lykke surrounding herself more classically with acoustic instruments (she could no doubt even have done without keyboards…): well, the album was recorded in her bedroom, and not in a studio, which gives it a a strange sense of intimacy that continues to set it apart from previous Lykke records, and the production of his old accomplice Bjorn Yttling is exemplary of originality (oddness?).
The fact remains that, even without the challenge of the complete stripping that we would have liked to see held throughout the record, the obsessive aspect of this almost wild description of a rupture remains, the pain remains, spreads out without shame or modesty. . There may be, only exception, this CAROUSEL which reveals, at least in his music, a little light. Not in the lyrics, however: Never rained like this / Never hurt like this / Oh, carousel / I'm under your spell / Hurts like hell (It never rained like this / It never hurt like this / Oh, carousel / I'm under your spell / It hurts like hell) (CAROUSEL)
It is possible to see the minimalism of the melodies – with the exception of OVER, which can work independently of the album – like a lack of inspiration, and therefore a weakness of the album, but we feel no boredom during the half hour that lasts this spectral walk in the waking nightmare of a woman betrayed by life. We must now come to the destabilizing conclusion of EYEYE : ü&i abandon the capital letters and let this music, which we have heard as a frontal testimony of an infinite and interminable pain, be diluted in a sophisticated concept. The lyrics of the first song, NO HOTEL (while we heard the sound of a tape recorder being rewound), are now sung backwards (Ekil uoy evol annog m'I tub / (I dna uoy si eivom eht, I dna uoy si eivom eht / …), suggesting that the record is in fact a closing loop. But with one real difference: the song suggests that, at least in the dreams of Lykke Lithere could be a film where this love story has a happy ending.
" Close your eyes, your eyes / The movie is you and I "(Close your eyes, eyes / The movie is you and me" (ü&i)
What if, on the contrary, all this suffering had only been a dream?

Eric Debarnot
Lykke Li – EYEYE
Label: Play It Again Sam
Vinyl release date: December 9, 2022