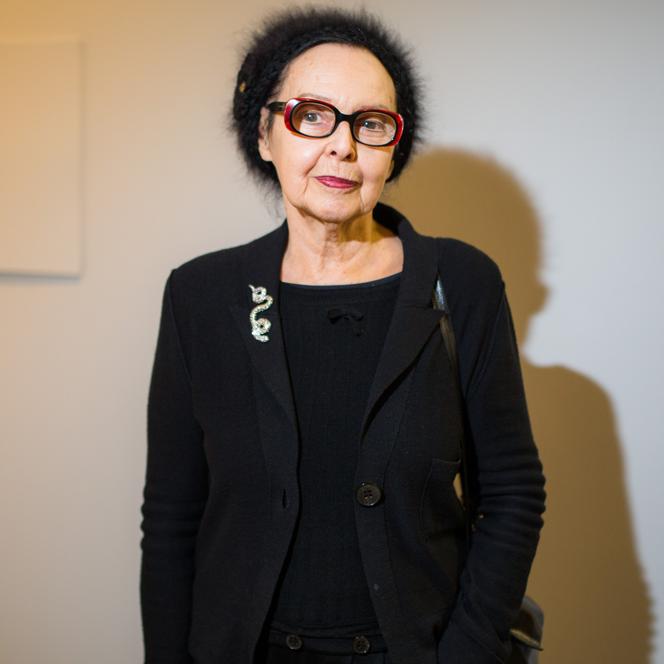 American artist Dorothy Iannone died in Berlin on Monday December 26 at the age of 89. In September, the latest of the retrospectives that recently celebrated his work came to an end at the Louisiana Museum of Modern Art (Denmark). Highlighted was this sentence of hers: "A description of myself and a description of my work would hardly be different: the desire for an ecstatic unity, a journey towards absolute love. » This desire was realized in his painting.
Born on August 9, 1933 in Boston (Massachusetts), she first studied law and literature there, then the arts before graduating from Brandeis University in 1957. After her marriage the following year to the painter James Upham , the couple settled in New York. Iannone painted in the style of abstract expressionism, then dominant, while executing portraits of famous women and men in woodcut.
However, it was not as an artist that she gained her first notoriety, but through the lawsuit she filed in 1961 against American customs. During a visit to a New York airport, they seized the copy of the Tropic of Cancer, by Henry Miller, with whom she travels. The book, published in 1934 in Paris, was not published in the United States until 1961 and was immediately prosecuted for obscenity. By successfully taking the case to court, Iannone helps to force the American authorities to stop attacking the book.
What is at stake in the trial is the freedom, for a writer, to write about his sexuality without having to resort to innuendo or metaphors, without having to undergo censorship: explicitly, frankly, crudely if he should. What goes for Miller, soon goes for Iannone.
manifesto for freedom
In the second half of the decade, abstract and colorful gestures gave way to figuration that allowed itself to show everything about female and male anatomy and their erotic relationships, but in a light, fast and cheerful style. The drawing simplifies in clear lines bodies, faces, clothes and sexes. All are brightly illuminated, the colors following exactly the sinuosities of the graphics and it is common for words or sentences to be written in capitals, as if tattooed on the bodies.
The interpellations that can be read there are as clear as the drawing. This style has been compared to tantric miniatures, Byzantine icons, Indian paintings and Japanese prints. Comics, pop art, and, even more, Niki de Saint Phalle, Aloïse, Jean Dubuffet and Gaston Chaissac are other probable references, of which Iannone, who then travels frequently in Europe and Asia, is as familiar as caves. of Ajanta, India, and Egyptian tombs.
You have 50.92% of this article left to read. The following is for subscribers only.