When Candice and Antoine go on a romantic vacation to the Isle of Beauty, everything obviously turns to a delightful disaster. A special episode of "Candice Renoir" as whimsical as its title, "Each directs the water to his mill", between road movie and policeman for fun, between "Some like it hot" and "Very Bad Trip". Friday at 21.10 on France 2.
After a non-proposal, what could be more logical than a honeymoon? Candice and Antoine broke their piggy bank to treat themselves to a dream stay in Corsica in a sublime hotel on the edge of a beach with turquoise waters. Luxury, calm and voluptuousness… Yeah. In the evening, Candice, who does not go unnoticed with her pretty floral dress and her bursting laughter, lingers on the beach. Antoine is worried about not seeing her come back… and finds her at the bar with Orso, a handsome, suspicious Corsican whom he takes for a rather cramped flirty. The tone rises between the two men, we come to blows, etc. That spoils the party and badly cools the atmosphere. The next day, two rather angry non-lovebirds discover, startled, a sinister surprise in the trunk of their car: Orso's body, dead!
The so-called dream stay turns into a wacky escape: after spending a night in police custody, "borrowing" the car of a representative in toothbrushes, robbing nuns and being attacked with a harpoon, Candice and Antoine will have to find refuge with an embalmer and investigate a mysterious ketchup stain! " Cool Holidays they said! But what is there in this expression that they cannot understand?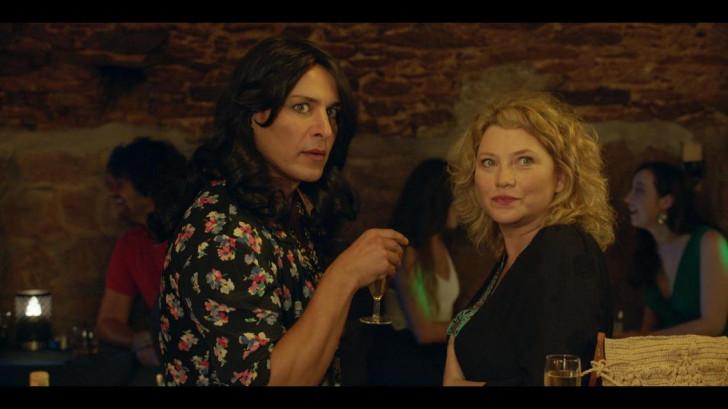 Candice Renoir: Everyone directs the water to their mill
Telefilm (2022 – unreleased) – Duration 90 min – Director Pascal Lahmani – A series created by Solen-Roy Pagenault, Robin Parataud, Brigitte Peskine – Based on a concept by Robin Barataud, Jean Reynard, Brigitte Peskine – Script Fabienne Facco, Agathe Robilliard – Production Boxer 7 – Co-production BE Films – RTBF – With the participation of France Televisions, RTS and 13th Street – With the support of the Corsican community – In partnership with the CNC
With Cecile Bois (Candice Renoir) Raphael Lenglet (Antoine Dumas), Jean-Philippe Ricci (Lieutenant Colonel Bartoli), Veronique Volta (Renata), Josephine Drai (Chief Sergeant Lancel), Coughed Martinetti (Orso), Pascal Casanova (Jean Michel). With the participation of Mathieu Madenian (Julien Morlon)
Broadcast Friday, December 30 at 9.10 p.m. on France 2
To see and see again on france.tv