For her first feature film, "Falcon Lake", Charlotte Le Bon adapts the graphic novel "A Sister" by Bastien Vivès and delivers a learning story like no other. Meet.
Charlotte Le Bon is not only an actress, painter and sculptor. She is also a director. In 2018, she directed her short film Judith Hotel – available here – and was already opening the doors to her very own universe. Four years later, place in the film.
With Falcon Lake – which she co-wrote with François Choquet – she adapted the graphic novel A sister by Bastien Vives. The Quebecer is making this project a personal affair. She draws inspiration from her experience and her relationship to death to bring to life a learning story like no other.
The film follows the story of Bastien (Joseph Engel), a French teenager who goes on vacation with his parents in a remote region of Canada. There, he meets Chloé (Sara Montpetit), a young girl with morbid ideas and obsessed with a prowling ghost. Marked by the disappearance of her father at the age of 10, Charlotte Lebon delicately manages to reconcile the spectator with the idea of ​​death.
Met at the Cannes Film Festival – where the film was presented at the Directors' Fortnight -, the filmmaker quotes Andreï Tarkovski: "The function of art is not to impose ideas or serve as an example. She is to prepare the man for his death."
"I think subconsciously that's what I'm trying to do: appease people with this idea.she explains. I experienced it with a lot of violence, but it's something that built me. Mourning is part of me, it never leaves us. I don't think we talk about it a lot. It is still the greatest taboo of humanity."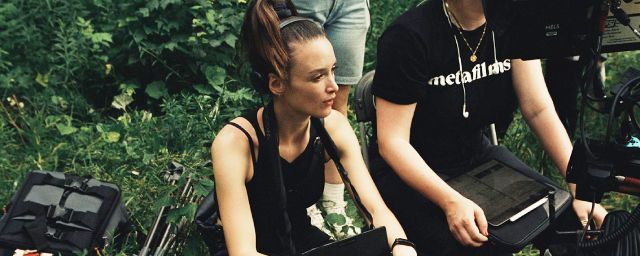 Far from being demoralizing, Falcon Lake is on the contrary a film of great luminosity and funny, in particular thanks to its duo of young actors – Joseph Engel and Sara Montpetit, both irresistible. Charlotte Le Bon also summons the dream with a decor that seems disconnected from the outside world.
To set up her camera, the director went to the Laurentians region, in Quebec. "These are landscapes that have always inspired meshe says. There is this ambivalence. It is a very lush nature, but also very disturbing. These black waters, for example, you can't even see the bottom. Even me, today, when I have always known these landscapes, I always have a kind of anxiety when I bathe. I really wanted to exploit this in the cinema."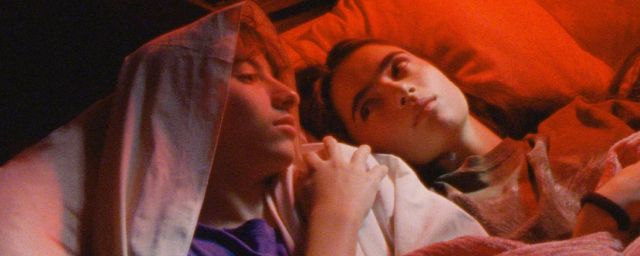 Although it is perfectly rooted in its time, Falcon Lake does not remain a film that looks like a timeless fable. His characters themselves seem outside of time. If in many teen movies, technology occupies an important place, Charlotte Le Bon wishes to relegate it to the background: "Today, relationships between teenagers happen around social networks, but it's not the adolescence that I knew."
Rewarded in Deauville, Charlotte Le Bon also received, on November 30, the prestigious Louis-Delluc Prize for first film. An award that highlights the birth of a director to follow closely.
Interview by Thomas Desroches, in Cannes, in May 2022.
Falcon Lake, in theaters December 7, 2022.