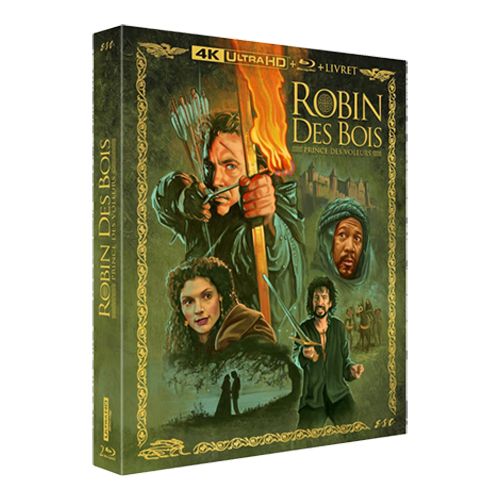 Synopsis
The story takes place in England in the 12th century, at the time of the regency of John Lackland. Robin Hood, a noble young man, is unjustly accused of treason by Prince John and sentenced to exile. He then becomes the leader of the rebellion against Prince John and his army of mercenaries. With the help of his faithful friend Little John and his love, Marianne, Robin leads a guerrilla war against the forces of Prince John, thus defending the oppressed and the poor of the kingdom.

Tested from Arrow Films Edition (UK import) without VF or STFR.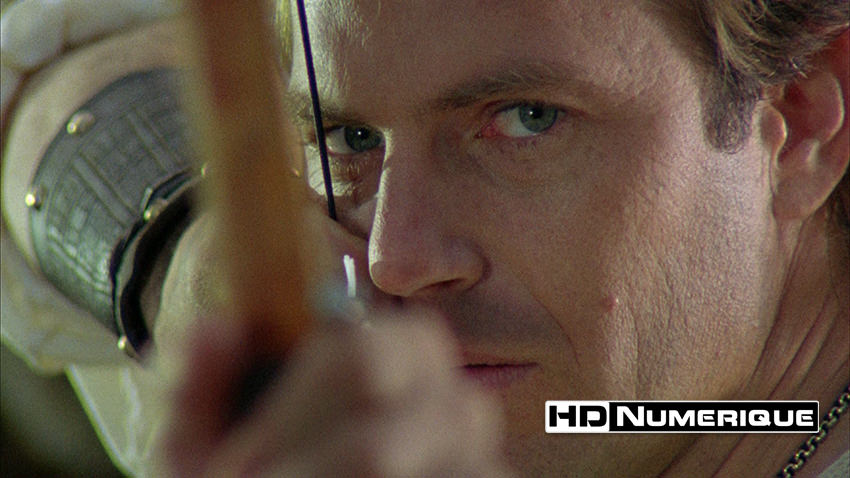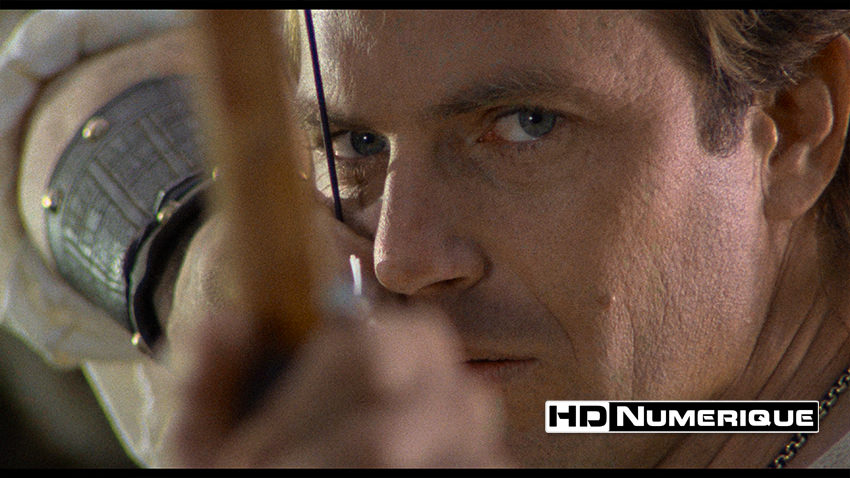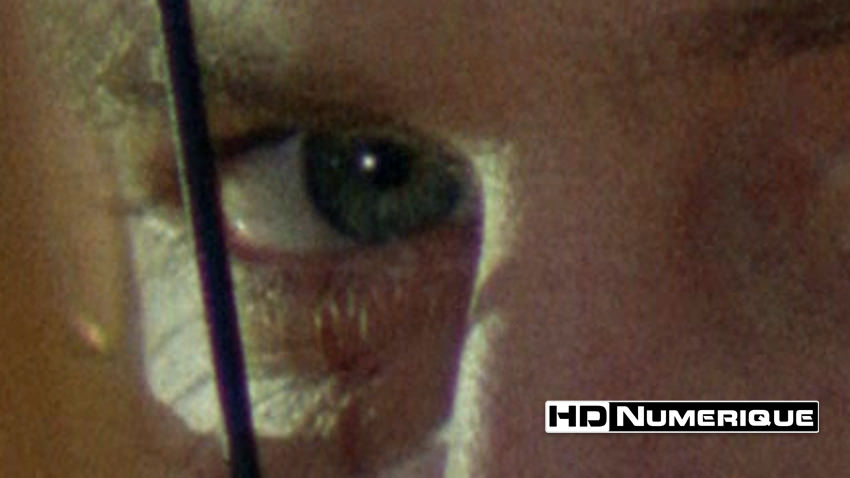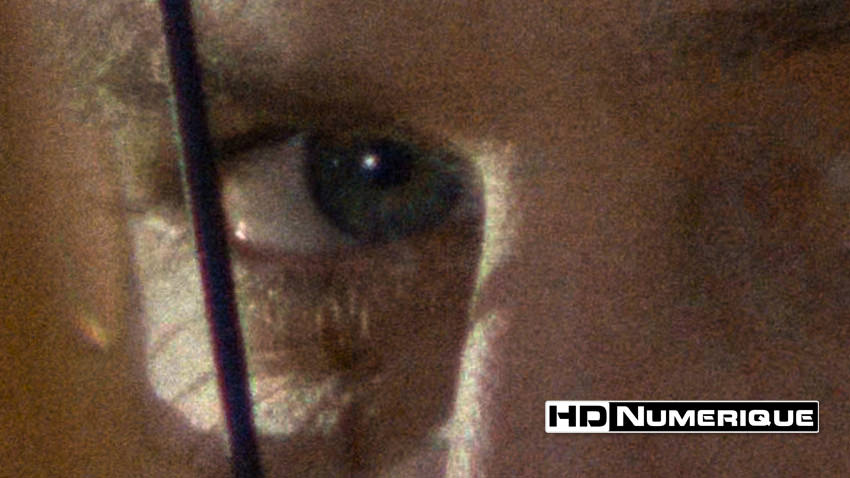 NB: Image comparisons (.jpg compression, 8-bit) are strictly for illustrative purposes and are not representative of what Ultra HD Blu-ray will display on your calibrated UHD HDR screen.
Video Quality
Robin Hood, Prince of Thieves (1991) is an adventure film directed by Kevin Reynolds and starring Kevin Costner and Morgan Freeman. With its careful production and epic action scenes, this film marked more than one generation. In 2009, it was released on Blu-ray by Warner Home Video. To celebrate its 31st anniversary in 2022, Arrow Movies was the first publisher in the world to offer a 4K Ultra HD Blu-ray edition of the work, based on a 4K restoration and a new Dolby Vision color grading. This British UHD edition, which does not include a French version or FR subtitles, offers both edits of the film, cinema and long version.
We first find a much more generous framing and above all respect for the original 1.85 ratio which was lacking in the previous Blu-ray edition. (VC-1). A great loyalty emerges from this transfer. Especially in terms of texture. The grain is relatively thick on this title. It has a strong harmonious density with an integrated 35mm film character. And without any trace of DNR… We clearly gain in definition with much improved fine details that add an additional touch of realism. This ranges from very many tight shots (the faces of Kevin Costner, Christian Slater and Mary Elizabeth Mastrantonio, the magnificent costumes of Jean Bloomfield)with different wide shots (the imposing castles, the main exteriors shot on location in the UK). There are still some hazards with a softer definition on some passages (the first scenes in the woods) and some persistent film dust. But the contribution of this new scan remains very beneficial. Color calibration in Dolby Vision also improves the experience, without distorting the initial proposals. Skin tones gain warmth and saturation. Contrasts are enhanced, as is the vibrancy of primary and secondary colors (the torches, the flaming arrows, the verdant forest of Sherwood).
In HDR10, the brightness level of the brightest pixel in the entire stream (MaxCLL) stands at 1258 nits. An average value of brightness peaks was measured at 313 nits. Similarly, on the entire feature film, 84.77% of the shots are composed of highlights (with a median measured at 144 nits). Regarding HEVC video compression, the average bitrate was measured at 62639 kbps and 62715 kbps (with Dolby Vision overlay).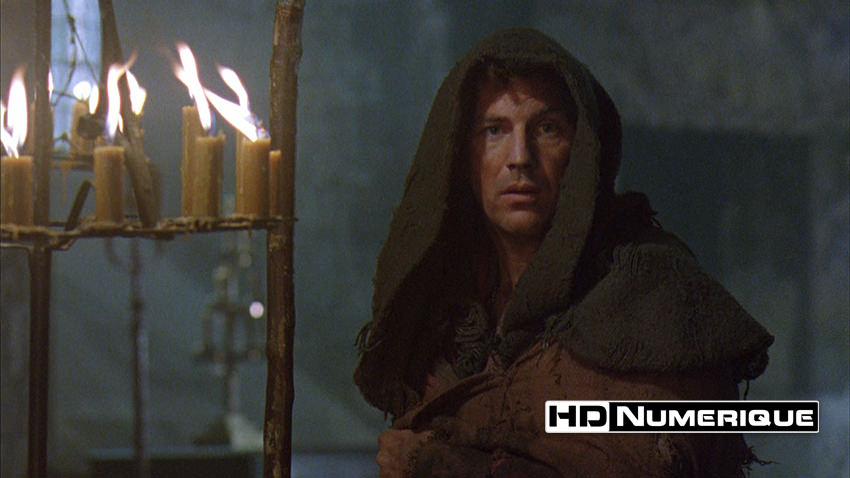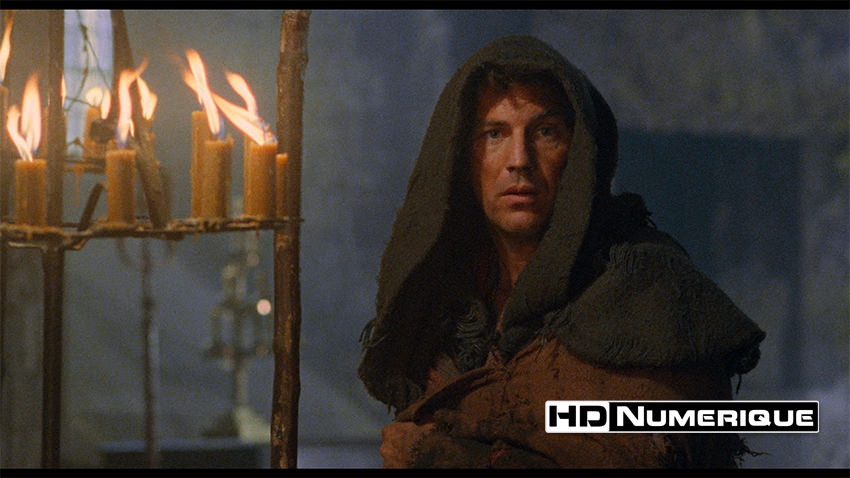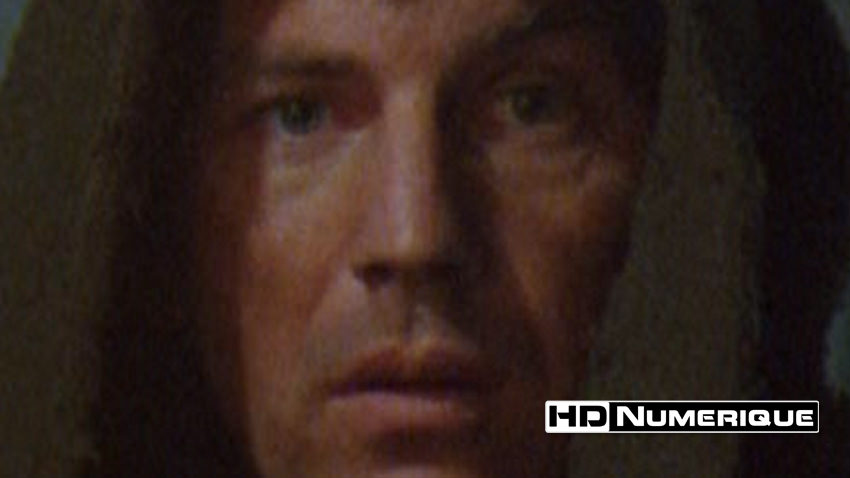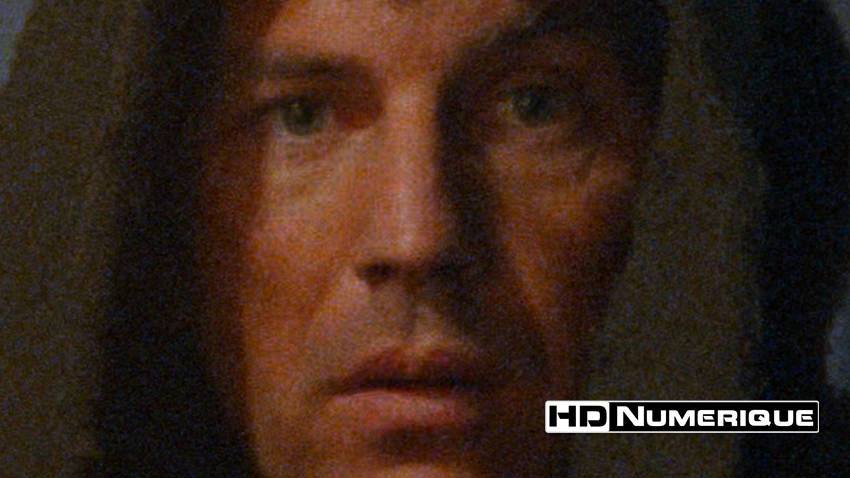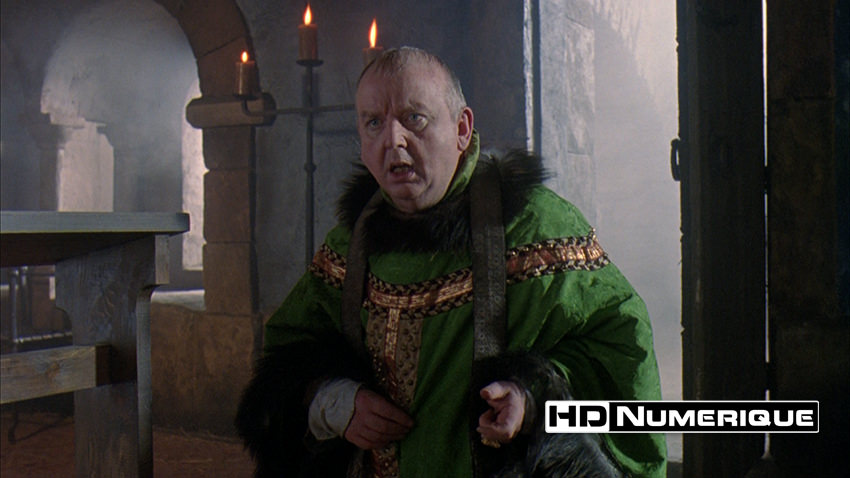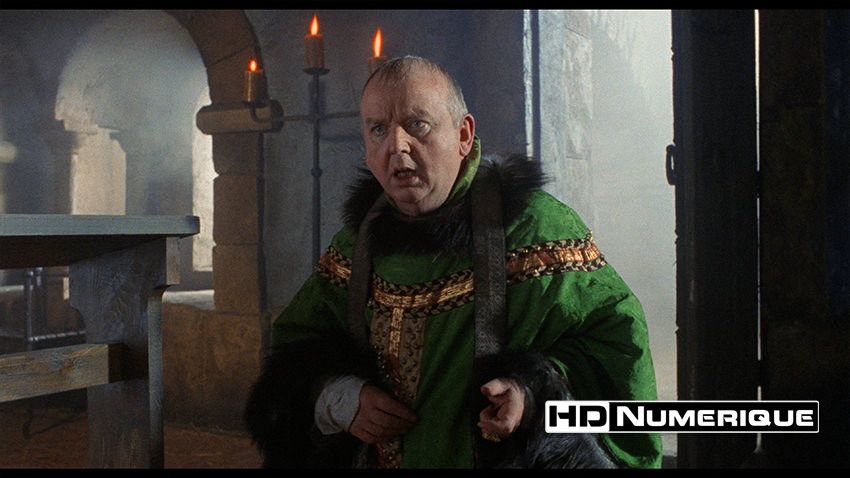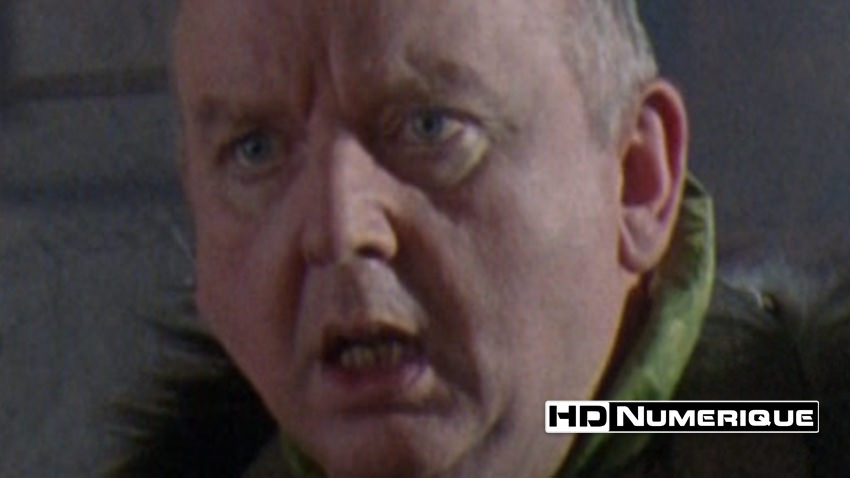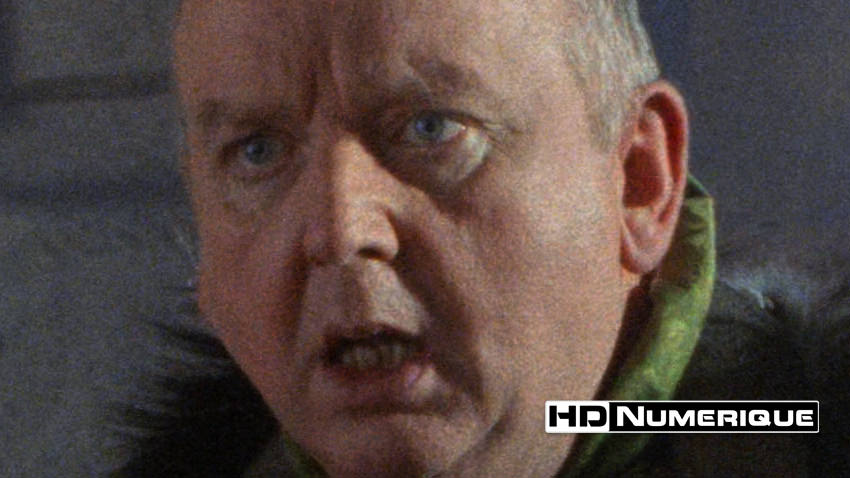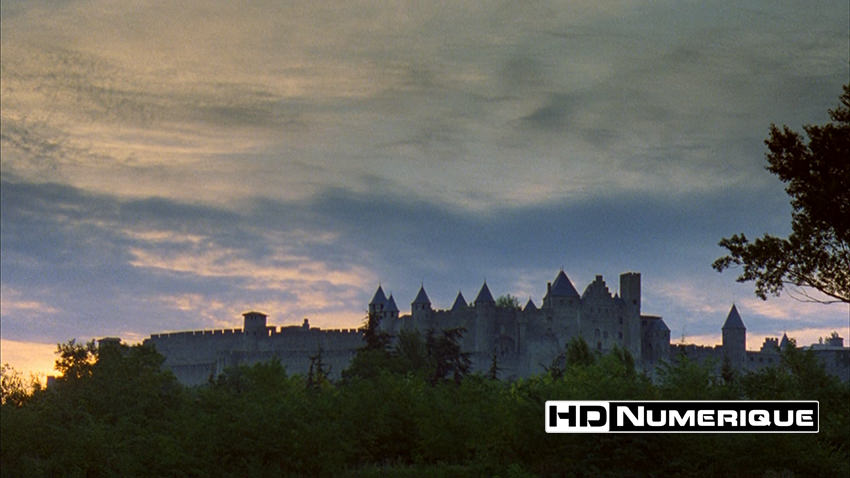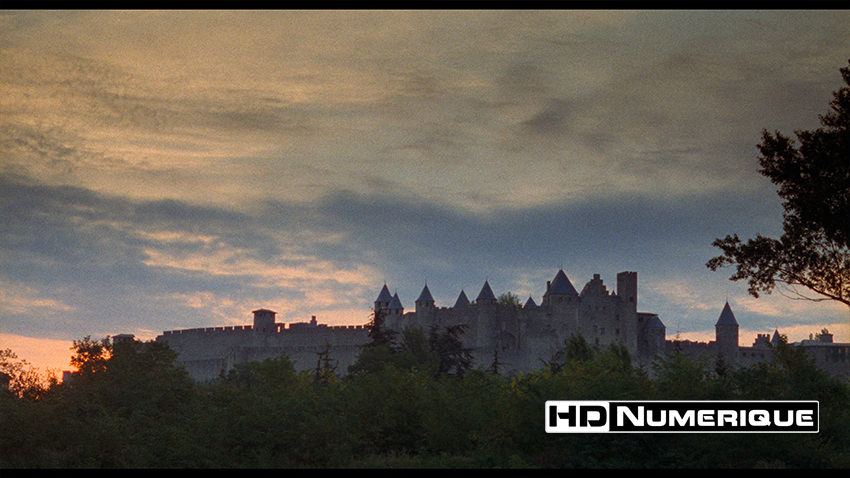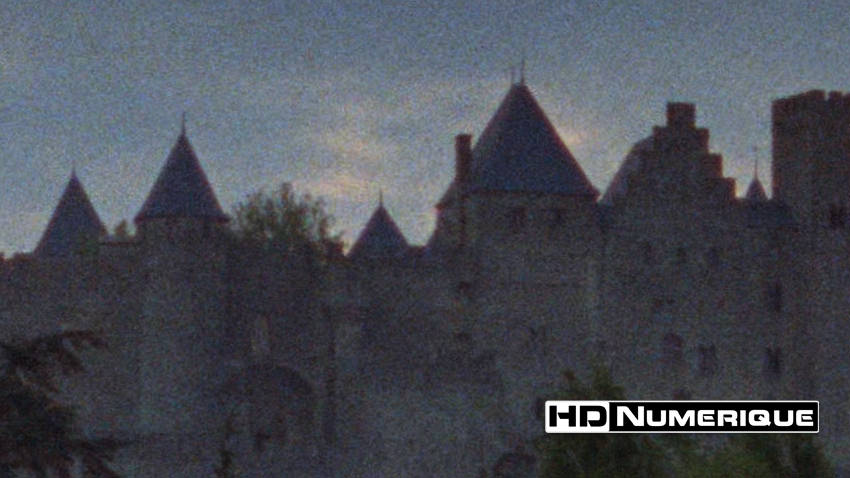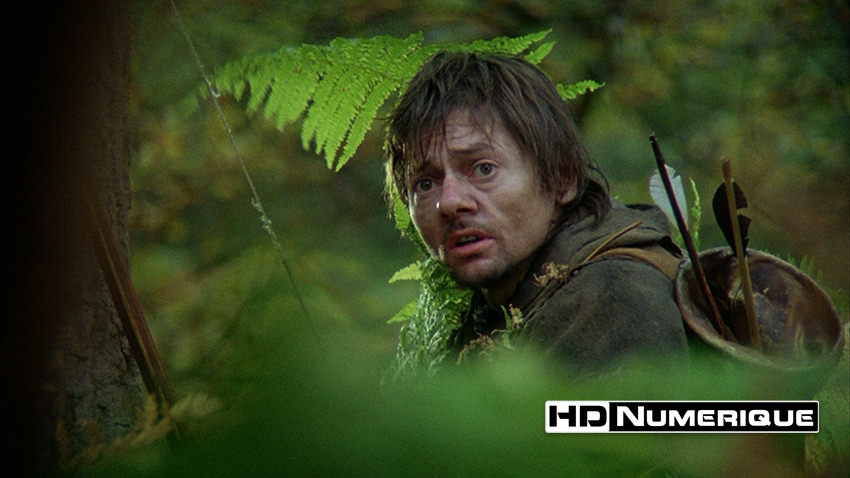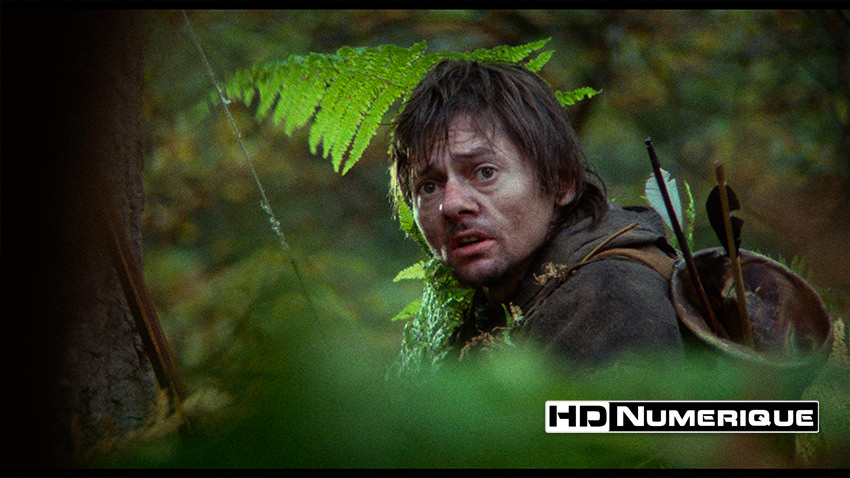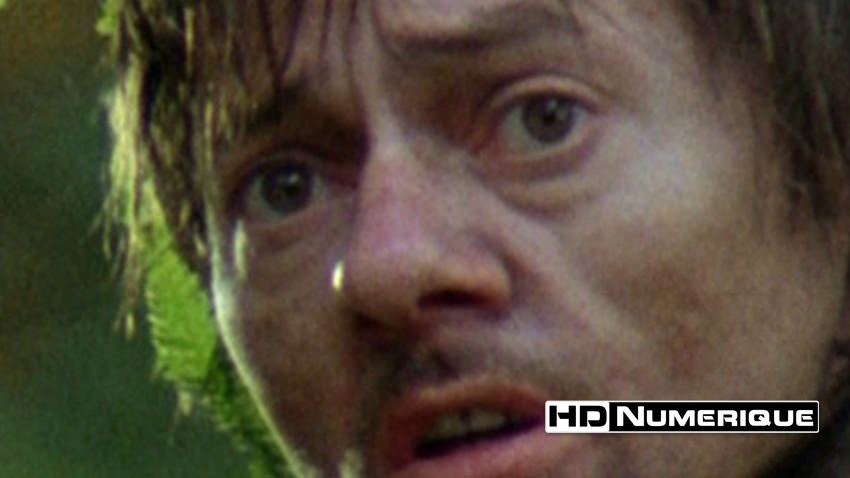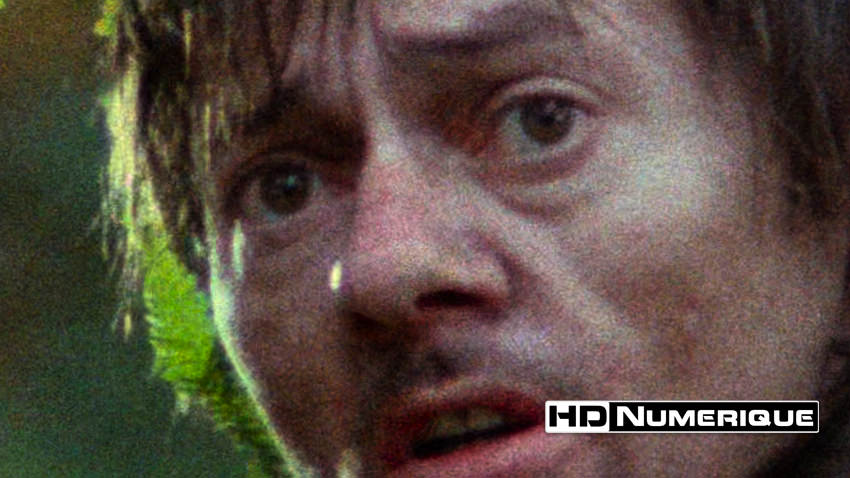 Audio Quality
Arrow Movies did not take advantage of this new release to offer us a Dolby Atmos remix. That's a shame. We find an original version proposed in DTS-HD Master Audio 5.1 (24-bit, 2005kbps) against Dolby TrueHD 5.1 (16-bit) for the first Blu-ray. The original sound design, with its period qualities and flaws, is rendered with integrity. The sounds remain strong on the different flights and muscular passages. The sounds of swords, galloping horses and Robin's Sherwood escapades stand out. But precise directional effects are still lacking. The surround channels struggle to stand out with constrained and rather limited ambiences. It is Kamen's original score, carried by its epic and dramatic passages, which remains without doubt the most elegant section of this set. Note the presence of the original lossless version 2.0 (DTS-HD Master Audio 2.0, under 24-bit, 1050 kbps).
The total absence of French VF and subtitles will lessen the interest of UK imports for some French Home-Cinephiles.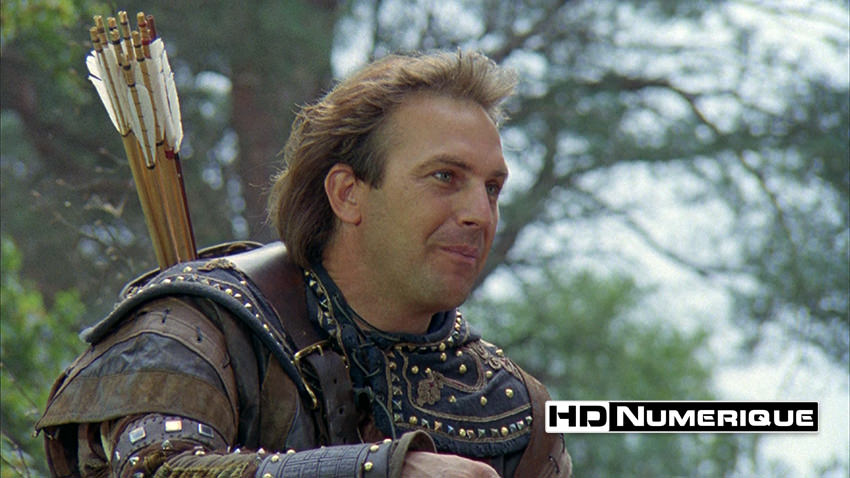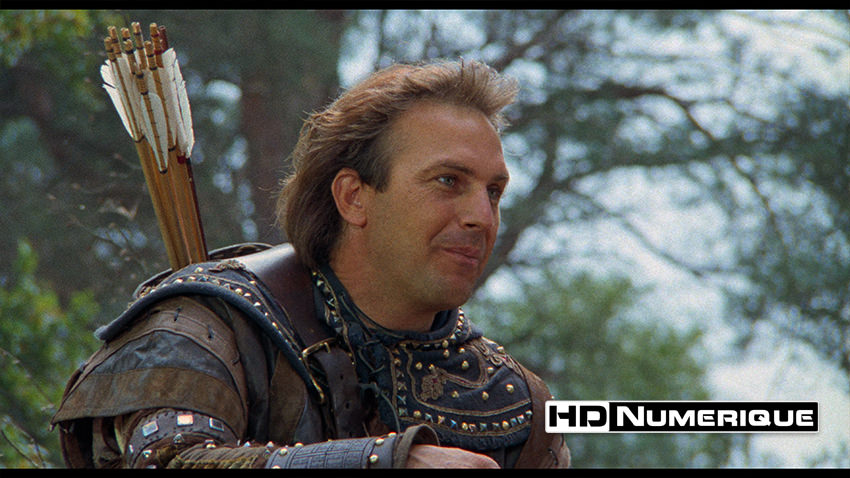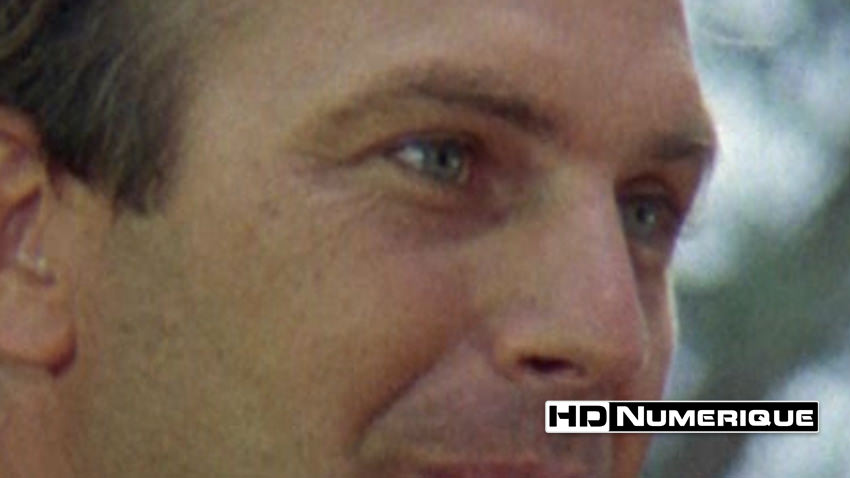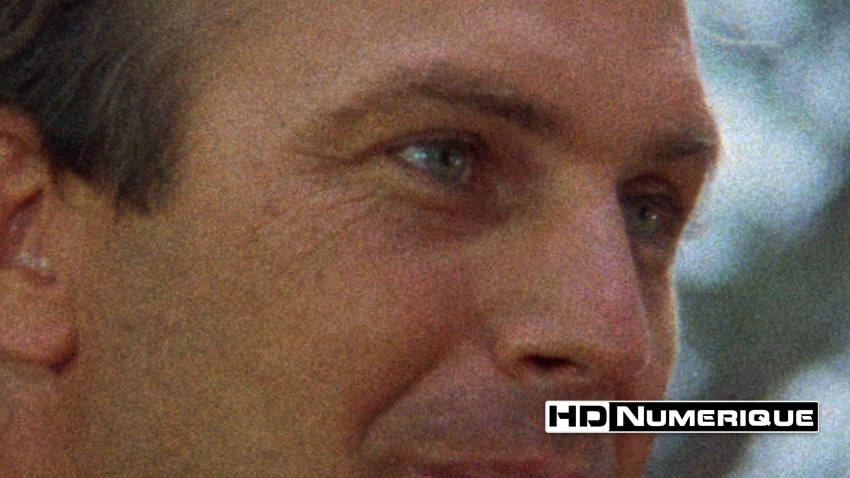 Bonuses
– 60-page booklet, posters and postcards
– 2 audio commentary tracks
– Here We Are Kings: Making Robin Hood: Prince of Thieves
– Robin Hood: The Myth, the Man, the Movie
– One-on-One with the Cast
– Bryan Adams "(Everything I Do) I Do It for You"
– Galleries, TV Spots and Trailers
Conclusion
Visually, this supervised restoration in 4K gives a great look to this adaptation of Robin Hood played by Kevin Costner. While waiting for an equivalent edition with us, this 4K Ultra HD Blu-ray disc signed Arrow Movies makes it possible to rediscover the work of Kevin Reynolds in much more satisfactory conditions than before.